Michelle Keegan Just Shut Down *Those* Mark Wright Rumours In The Best Way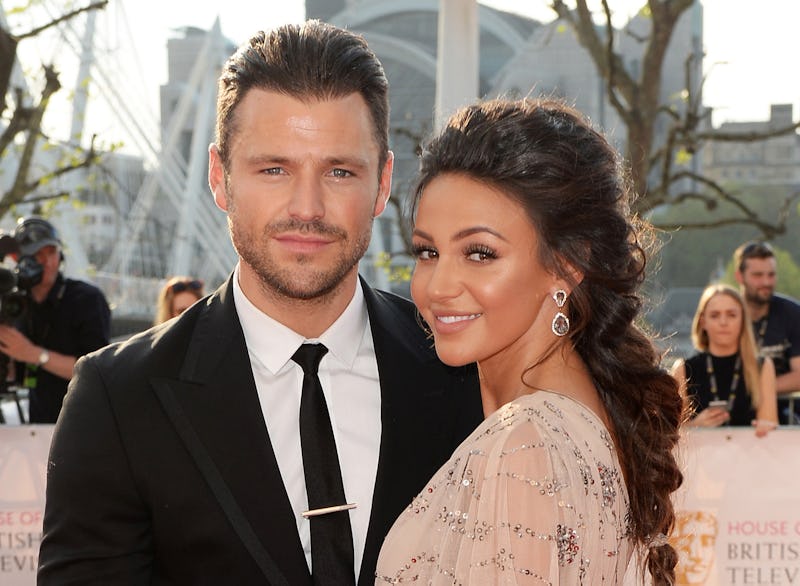 Jonathan Hordle/Shutterstock
Celebrities don't have it easy when it comes to relationships. As soon as they don't wear their wedding ring, there's rumours of a split. As soon as they spend more than a day apart, there's rumours they're on the rocks. It's actually cray. But one British actress has had enough of the hearsay. Faced with claims her marriage is in trouble, Michelle Keegan discussed Mark Wright and their three-year marriage in a new interview in a bid to stop all the gossip.
Over the years, the couple have unfairly had to deal with constant speculation over the status of their relationship. But where did these latest rumours come from? Well, it's all down to the fact that they work on opposite sides of the globe. Wright has been spending the majority of his time in L.A., working as a presenter for U.S. chat show Extra. And as The Sun reports, he is soon to start a new role as the host of The Bachelor in South Africa.
Keegan, on the other hand, spent eight months last year filming Our Girl in countries such as South Africa, Malaysia, and Nepal. With all of that information, it's safe to say that the pair don't see each other as much as they would perhaps like to.
But as Keegan recently pointed out to The Sun, that doesn't mean they're splitting up. "It's hard," she told the paper, saying they try to see each other at least once every three weeks. "For the next three months, I won't be able to go and see him at all because I'm contracted to work. So he's going to come home to see me because he's able to shift things around."
However, she added that the media and public have no idea how often the couple really see each other because they like to keep things private, so the rumours are actually wildly inaccurate. "Mark sometimes comes home for a weekend and no one knows he's even there," she commented. "I've given up commenting on it because I really don't need to. It's private and I don't care if someone thinks it's bad that we've got different careers."
In the same interview, the 31-year-old referred to her mum's house in Manchester as her current home. She also said that the couple are still working out where they're going to settle but ruled out America, stating: "He loves it over there but I don't think we'll ever live there [permanently]." However, while he's been based there, Keegan has taken plenty of flights across the pond to spend time with her hubby, and vice-versa.
Wright has also faced questions regarding how the couple make their long-distance marriage work. Earlier this year, he told presenter Lorraine Kelly on her ITV breakfast show that they regularly FaceTime each other, adding: "The minute I get a couple of days off, I fly home. We make it work. We're young."
Personally, I believe that when you're in a relationship with someone, you're hardly going to hold them back from living out their dream. So it's easy to understand why Wright chose his Stateside job and why Keegan decided to sign up for Our Girl. Although it created a lot of phsyical distance between them, they supported each other because they quite clearly want one another to be happy, which is the sign of a healthy relationship.
At the end of the day, Keegan and Wright's marriage is no one's business but their own. Plenty of people make long-distance relationships work. There's no reason why they can't. I think it's time for that rumour mill to find something else to do.