Michelle Williams Taught Lily Gladstone A Lot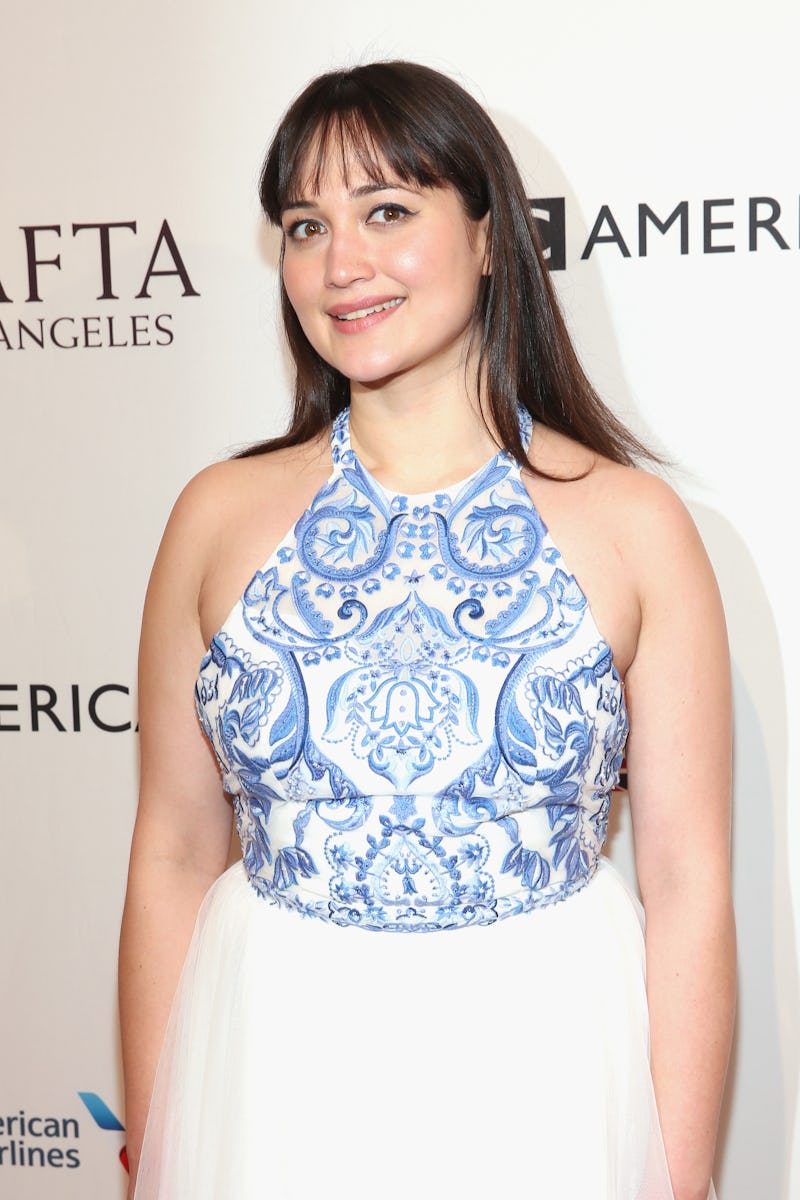 Phillip Faraone/Getty Images Entertainment/Getty Images
They say you should never meet your hero. But then again, not every hero is as gracious as Michelle Williams. Hollywood's fresh face Lily Gladstone is making a splash in the business with her breakout role in Certain Women — a film she co-stars in with Williams. On the red carpet, Gladstone tells me she admired Williams since watching her on Dawson's Creek when she was 10-years-old. But Gladstone shares a connection with the actor that runs much deeper than the soapy teen drama. In fact, she says that they were born in the same Montana hospital (which she was understandably psyched to tell Williams on set). Needless to say, stepping on set with Williams was nerve-wracking, until the actor exceeded Gladstone's expectations and then some.
Set in present-day Montana, indie film Certain Women follows four females (played by Gladstone, Williams, Kristen Stewart, and Laura Dern) whose stories intertwine. Gladstone's character Jamie is a ranch hand, isolated in a simple life on fields and in barns. A long way from Hollywood, indeed. Gladstone says she not only pulled inspiration from her real-life country roots, but from Williams's deep appreciation of their Montana upbringing as well.
Gladstone explains that the anticipation to meet Williams did not disappoint, and beneath the huge Hollywood star was just a simple country girl. She says that to her surprise, they connected instantly, particularly over "being back home again" in Montana. "We just had that really deep, immense connection," she says.
Gladstone remembers how she realized a profound tie between Williams and her character Jamie as well. "I learned that it's so important to distinct that connection to children, your landscape, to animals — all the things Jamie cares about, Michelle cares about," says the actor.
According to Gladstone, Hollywood hasn't caused Williams to become the least bit jaded. "She's got such an immense depth and such an ability to make those connections. That's what I've learned, is don't be afraid to connect." Gladstone recalls being blown away by how down-to-earth her co-star was. "She reached out to me. She made conversation so easy, she just let me relax around her. We really talked about important things," Gladstone adds.
And as much as Williams has impacted her, she continues to thrive on her own path. Late 2016, Gladstone was named Best Supporting Actress for her role by the Los Angeles Film Critics Association, and she's also nominated for a 2017 Film Independent Spirit Award. One day, Gladstone will be the actor future up-and-coming talent will approach. And I'm more than certain she'll handle it with the same poise as Williams.