Milo Ventimiglia Surprises A 'This Is Us' Fan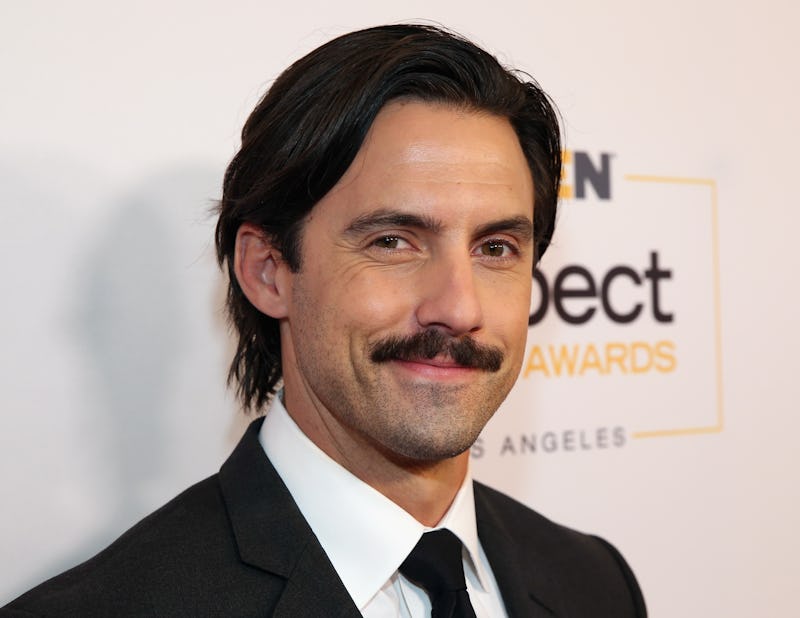 Jonathan Leibson/Getty Images Entertainment/Getty Images
Imagine you're sitting on the couch watching This Is Us on television when one of the stars from the NBC drama shows up at your door. This is something that actually happened when Milo Ventimiglia surprised a This Is Us fan. The actor shared a video on Twitter Tuesday showing the epic surprise.
What makes this moment all the more fantastic is that the Gilmore Girls star was filming This Is Us and just happened to notice that a house near his filming location had This Is Us on the television. So, of course, he just had to go knock on the person's door and say, "Hi, sorry to bother you. We're filming next door, but we happened to notice what you're watching right now. You're watching us. We're filming this right next door."
Can you imagine? Unlike this particular fan named Fred, who was totally calm, cool, and collected upon opening the door to the man who plays Jack Pearson himself, I probably would've lost it if Ventimiglia was on my doorstep. I mean, if I were watching him on TV and then turned around to see him through my window? There's a good chance I would've started hyperventilating and crying tears of joy.
Even though the fan did not do that, he did whip out his phone and say, "Let me take a picture." That's right, Fred, you take photographic evidence of this moment I know you will forever cherish.
The teenage Pearson kids were also there and jumped into take a selfie with Fred and their TV dad. They took several photos and it is seriously the sweetest thing ever.
This is totally something Jack Pearson would do, too. He is beyond amazing and kind, so yeah, if he had fans like Ventimiglia, he'd treat them with nothing but love and respect. You know, like Jack does with his wife and kids in pretty much every single episode of This Is Us.
Clearly, the actor was channeling his character a little bit, because when he was getting ready to take another photo with Fred, he said, "Come here, kids. Come here." Is that Jack or Milo talking?
If you didn't already adore the This Is Us cast, this special moment making a fan's dreams come true sure will.