Milo Ventimiglia Finally Scores An Emmy Nomination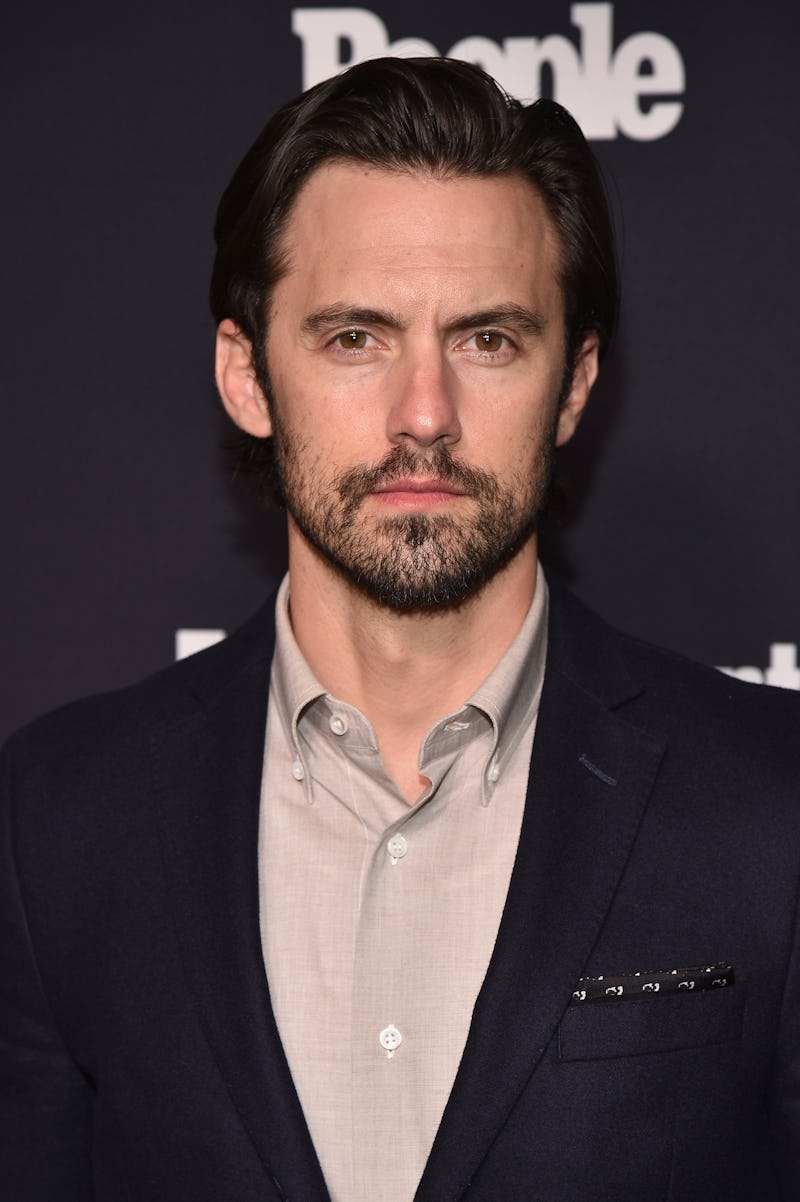 Bryan Bedder/Getty Images Entertainment/Getty Images
There are only two months left until the 2017 Emmys air on September 17, and this year is a big one for This Is Us fans. Since the show premiered in 2016, this is the first time that it's eligible to be nominated... and it means that a certain dad could finally have a shot at scoring an Emmy he's long deserved. On Thursday, Emmy nominations were announced, and Milo Ventimiglia finally got that recognition fans have been waiting for. It's official: Ventimiglia was nominated for an Emmy in the category of Lead Actor in a Drama Series, and Twitter is freaking out.
Of course, knowing how quickly the This Is Us fanbase blew up when it premiered, it's no surprise that fans would be so excited now, especially since Ventimiglia is one of many cast members nominated. (In addition, Ron Cephas Jones, Chrissy Metz, Denis O'hare, Brian Tyree Henry, and Gerald McRaney were nominated.) Ventimiglia's character immediately became a fan favorite, and since so much of the first season became a guessing game about when and how his character, Jack Pearson, will die, he easily became larger than life, giving Ventimiglia the chance to let his talent truly shine.
And now, This Is Us fans are flocking to Twitter to celebrate Ventimiglia's victory, and rightfully so — he totally killed it all season.
Some fans just wanted to soak up the glory:
And others were happy to just point out the fact that the father/son TV duo of Ventimiglia and Brown were nominated, as well:
It's an exciting time for both Ventimiglia and his costar, Brown, who plays the adult version of his son in the series. But how can a choice even be made between the two of them — and the other incredibly talented actors who are also nominated — Matthew Rhys, Bob Odenkirk, Kevin Spacey, Liev Schreiber , and Anthony Hopkins. Fortunately, answering that impossible question will be left up to the Emmy voters, who certainly have a tough decision on their hands before September.
With any luck at all, the cast of This Is Us will have plenty to celebrate this fall between the awards and the premiere of Season 2. Whether or not Ventimiglia takes home that Emmy, he's done amazing work recently. It'll be exciting to see where the future takes Jack Pearson and his family.