Milo Ventimiglia's TV Family > His Globes Date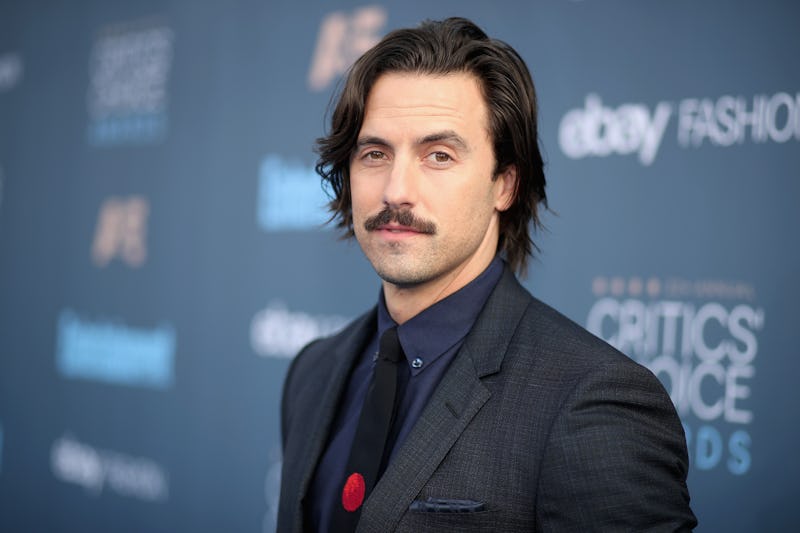 Christopher Polk/Getty Images Entertainment/Getty Images
Despite the fact that Milo Ventimiglia was snubbed by the 2017 Golden Globes (I'm still not over it, TBH), he'll still be in attendance considering This Is Us — and several of his fellow cast members — are up for awards. (There's also the fact that he's the presenter, which really seals the deal most of all.) As for who Ventimiglia's Golden Globes date will be, that remains to be seen (on Sunday, Jan. 8, that is). Still, there are a few contenders who the actor could choose. While the Rory/Jess shipper in me is all, "Alexis Bledel!" here are some actual possibilities.
For one, there is the real possibility that Ventimiglia could go stag, which would make sense since the Globes are infamously the most relaxed, loose, and most drunk of the award show circuit — and maybe the guy just wants to have a good time with his cast mates. This is also likely considering the fact that he currently seems to be single (and hasn't been linked to anyone since Isabella Brewster in 2009).
It would also be sweet AF if he and Mandy Moore — his TV wife — made a date of it and went together, just like their respective This Is Us characters would if they were famous television stars (like the Manny!) instead of two hard-working parents in Pennsylvania.
Of course, it doesn't really matter who Ventimiglia's date is — just as long as the Pearson family has plenty of photo opportunities like the one above.