Milo Ventimiglia's Fan Selfie Will Motivate You To Take The Subway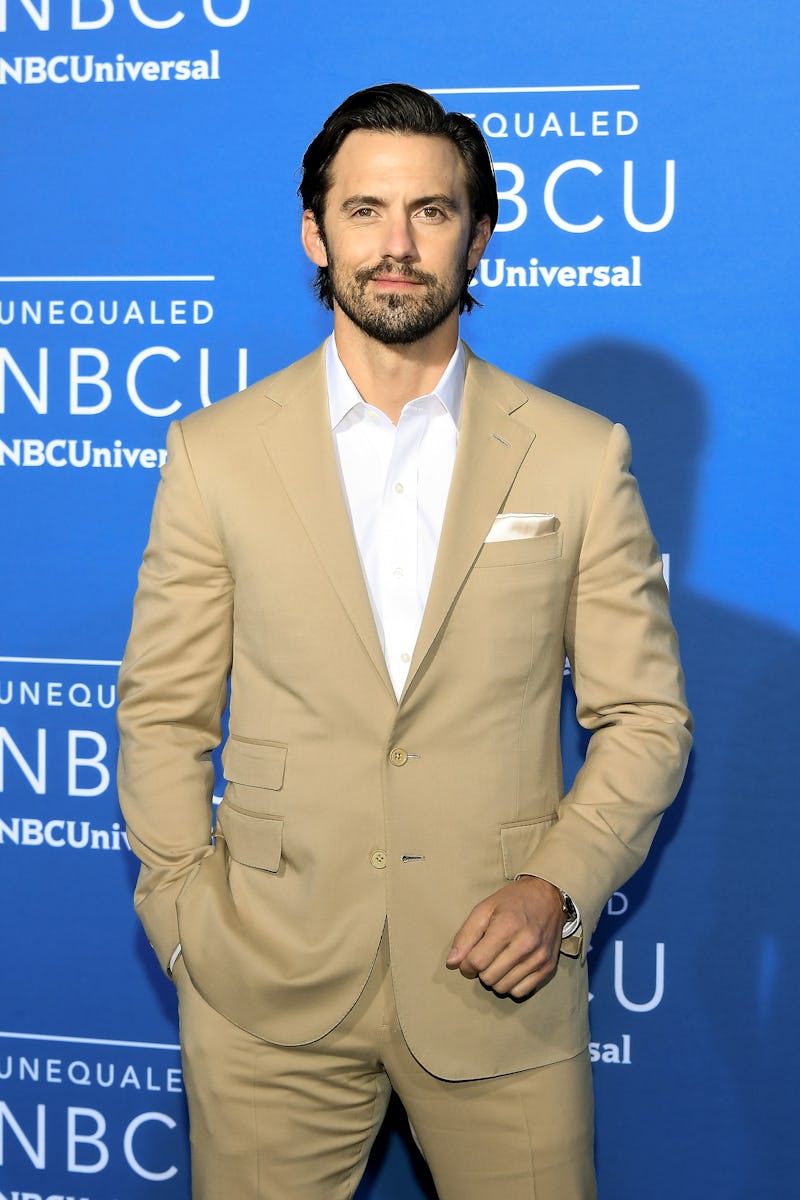 Dia Dipasupil/Getty Images Entertainment/Getty Images
Do you ride a train or bus to work every day? If you don't already love public transportation, then prepare to find yourself subconsciously wanting to ride around for hours on end, because there's a (small) chance you could run into one of your favorite celebs. Case in point: This Is Us star Milo Ventimiglia recently took a selfie with two fans he met on a New York City subway. Like, can you imagine sitting on a train, with your headphones in, looking down at your phone screen, then when you look up you see Ventimiglia sitting across from you?
Personally, I would totally fan out, and can you blame me? Not only is he currently starring in one of the most popular shows on network television, but he's an actor that many of us grew up watching. Although I wasn't necessarily a huge fan of Gilmore Girls, I absolutely became a fan of Ventimiglia when he played Peter Petrelli on Heroes. The first season of that show seriously changed my life. I mean, talk about a groundbreaking series! So naturally, I'm super jealous of the two fans who happened to bump into Ventimiglia while riding the subway.
"This is my new friend Steve and his lady," Ventimiglia wrote in a tweet along with the selfie. "They're from Saskatoon, I'm from LA. Met in NYC on a subway. Promised I'd send the photo." In case you're like me and geography wasn't your best subject in school, Saskatoon is a city in Saskatchewan, Canada. So this couple wasn't even from NYC, they just so happened to be in the city the same time as Ventimiglia.
Steve and "his lady" look so happy. Check out those big smiles. And Ventimiglia's expression is definitely making me chuckle. He seems like such a great guy, and I imagine he made that couple's day — or month — by taking a selfie with them.
What I'd give to run into Ventimiglia while riding a public train. One thing is for sure, though — I would totally convince him to take the selfie with my phone so that I didn't have to wait for him to tweet the pic himself. Unfortunately I don't live in New York, but if I did, I'd probably spend the rest of the weekend riding around on the subway desperately hoping to spot Ventimiglia. No joke.