Mindy Kaling's 'Champions' Sounds Like A Hit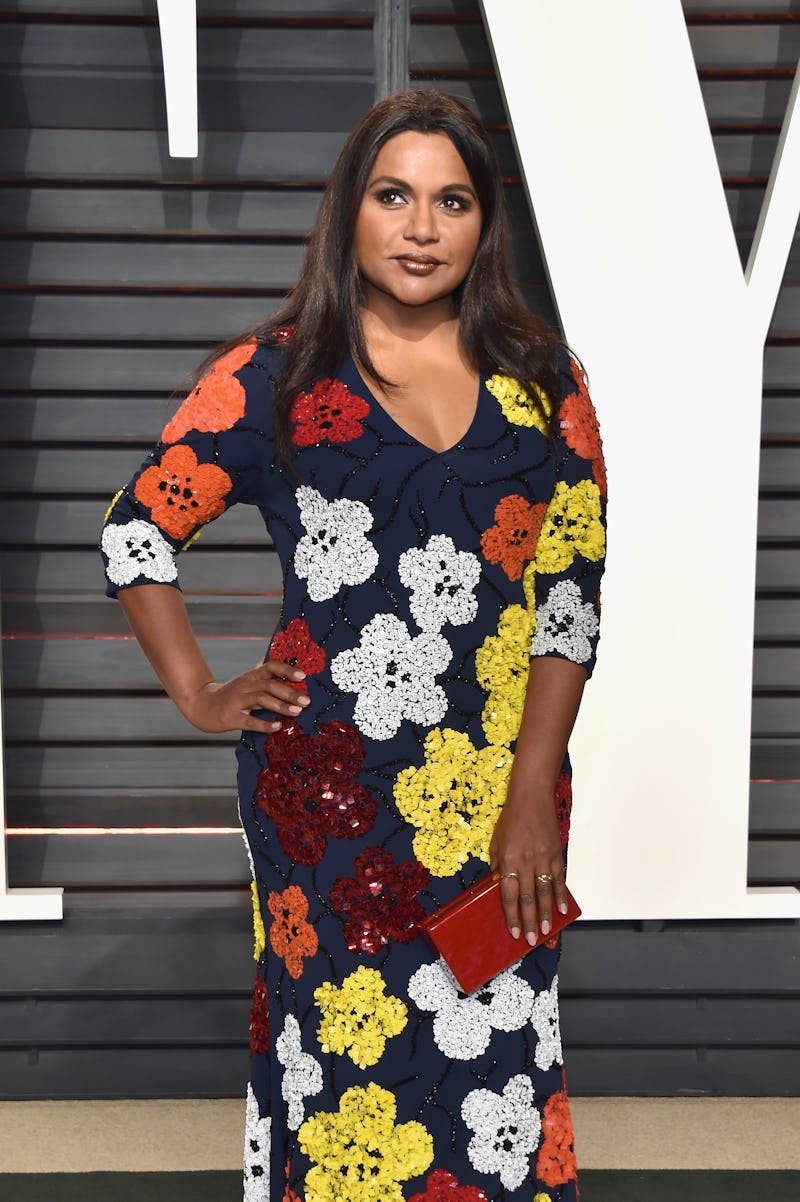 Pascal Le Segretain/Getty Images Entertainment/Getty Images
Get ready to send a thank you note to NBC. As Entertainment Weekly reported, Mindy Kaling's Champions has been picked up to series. Yes, Kaling is headed back to network TV in a sitcom, and the premise sounds amazing. The Mindy Project star will play Priya, the mom of a teenage boy, who drops her son off on the doorstep of the teen's father and uncle. The catch is, the dad has no idea he has a son.
Not only will Kaling guest star as Priya throughout the season, she's also a writer and executive producer on the show. As an added bonus, Vince, Priya's high school sweetheart, is played by Anders Holm, who guest starred as Pastor Casey in The Mindy Project. The comedy's unconventional family theme sounds amazing. As the workout obsessed brothers navigate raising a teenager with the occasional help of Priya, they are sure to find themselves in all kinds of awkward and hilarious situations.
Champions marks a homecoming of sorts for Kaling, who got her start as both a television writer and star in NBC's The Office. With The Mindy Project coming to an end after six seasons on Hulu, hopefully, the busy actor will have time to make plenty of appearances on her new comedy during its first season. As cool as the brothers are sure to be, I suspect Priya is going to be a fan-favorite character.
Kaling is clearly psyched about the news. She took to Twitter to post a celebratory announcement about her show's pickup.
Her tweet is particularly appropriate for an NBC pickup since the image is from the opening credits of the network's classic comedy Cheers. If Champions can be just half as successful as the '80s bar-set sitcom, then it is sure to have a long life on NBC.
As brilliant as Kaling is an actor, knowing she will be heavily involved behind-the-scenes of the show is the best news of all. While it would be amazing to have her in front of the camera full-time, there is no denying the star's gift as a storyteller. Kaling has penned two best-selling memoirs and written some of the best episodes of The Office and The Mindy Project. The promise of seeing what kind of comedic genius she infuses Champions with, along with series co-creator Charlie Grandy, is one of the best reasons to get excited about this sitcom.
For now, just bask in the knowledge that Kaling is returning to network TV, and think about all the Kelly Kapoor-approved laughs coming your way this fall.