Mindy Kaling's Story About Oprah Will Make You Wish You Were Friends With Them, Too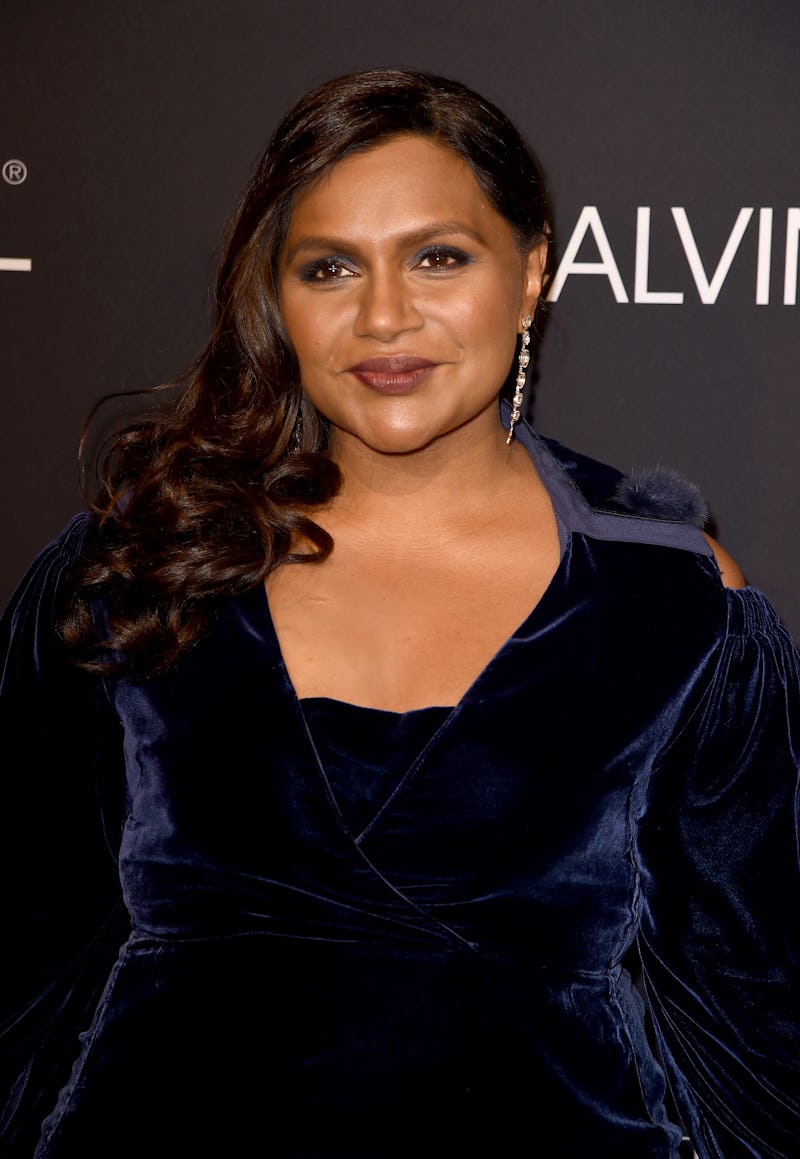 Kevin Winter/Getty Images Entertainment/Getty Images
Not everyone gets to be on a texting level with Oprah Winfrey. On Sunday, Mindy Kaling opened up about being friends with Oprah on Busy Tonight, a new talk show hosted by Busy Philipps. Kaling discussed what it's like to be one of Oprah's close friends, and honestly, it sounds a little bit stressful, but still super special.
During the interview, one of the first topics Philipps brought up was the friendship. "One thing I need to talk to you about that's kind of serious is that your friends with Oprah," the host said. "This is a twist I never saw coming." Philipps went on to note that she couldn't believe one of her own longtime friends was close with the media legend.
Kaling was sure to establish that while she was on friendship terms with Oprah, she wasn't as close as the mogul's best friend, the journalist Gayle King. However, the two do have each other's contact information. "I'm not like Gayle close with Oprah, but I would say we're friends," Kaling said. "I have her phone number."
The Mindy Project creator noted that as magical as her friendship with Oprah could be, being close with the star comes with some pressure. Kaling told Philipps that Oprah reached out to discuss work right before she gave birth, and she just had to answer. Kaling recalled,
"When I was in labor with my baby, she texted me about, something about her magazine and I remember, I am literally in labor, and I was like 'Oh, of course, anything.' I'm in Cedars-Sinai, I'm there, hooked up to the thing. I didn't even tell her I was like busy or in labor because I was like, 'Anything you want, of course!'"
It's a pretty understandable story, and Philipps told Kaling that she would have reacted in the exact same way: "That is, by the way, 100 percent the right response."
Oprah might not have realized Kaling was in the hospital, but that doesn't she wasn't excited for theOffice star to welcome her first child. In March, Oprah gave Kaling a hand-carved bookcase for newborn daughter Katherine. According to USA Today, Oprah sent a U-Haul truck to deliver the extravagant gift. Kaling was expecting to receive flowers, but the delivery men brought something much more special.
"They arrived with a hand-carved bookcase, prettier than any professional dollhouse you had ever seen that contained a hundred of the classic essential books in children's literature," Kaling told the publication. "And I held my baby up to it and I said, 'Did you see what Miss Winfrey did for you?'"
Oprah and Kaling connected while on set for A Wrinkle in Time, a movie in which they both starred. In fact, their friendship has made headlines before, as Oprah accidentally spilled Kaling's pregnancy news during the press tour for the movie. In an interview with People, Oprah revealed Kaling told the cast she was having a baby during Disney's D23 expo. "That's when she told me. My mouth dropped," Winfrey said. " 'What did you just say?' she said, 'Oh, Oprah, I don't think you know. I'm 5 months pregnant.' And I said, 'Whaaat!'"
The mistake was totally fine by Kaling, who discussed Oprah spilling the secret during an interview on The Ellen DeGeneres Show. ""At first if it was like, 'OK, if anyone was going to announce big news about your private life, Oprah Winfrey is the person,'" she told DeGeneres. "And you also can't be like, 'Hey, Oprah, zip it,' because she's almost like a religious figure."
Being friends with one of the most inspiring people in the world clearly comes with a little pressure, but it's obvious Oprah really values her friendship with Kaling. Even so, Kaling's reaction to getting a text from the legendary star is honestly relatable. As Philipps mentioned, anybody would probably do the same if Oprah reached out, no matter the circumstances.