How To Get Free Concert Tickets & More Through Your Mobile Provider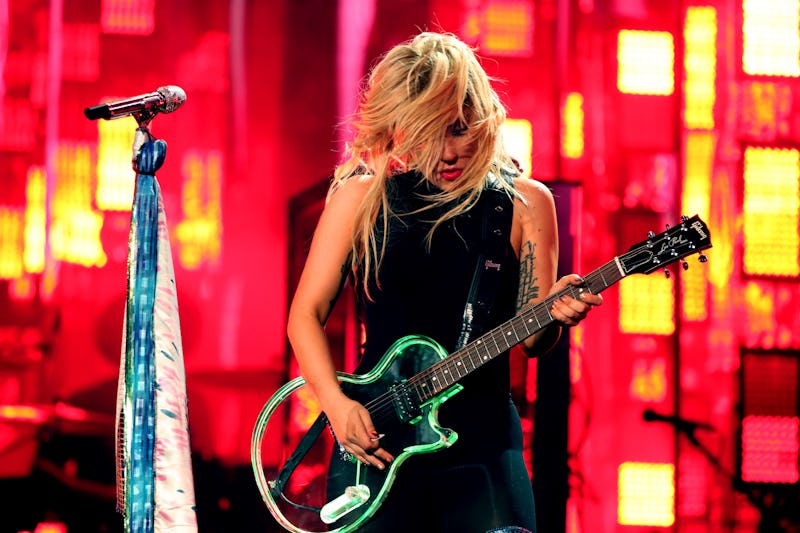 Christopher Polk/Getty Images Entertainment/Getty Images
If you've ever been fiercely loyal to a product or business, you might feel entitled to some loyalty perks. While many industries, like airlines and credit cards, have long-running customer loyalty programs, the cellphone industry has lagged behind. Good news; that's changing, and mobile perks you should take advantage of right now could get you free Super Bowl tickets, VIP passes to Lady Gaga, airline tickets, free international-travel data, and more. And, let me be the first to say, it's about damn time.
Aside from your rent, your cellphone might be one of your biggest expenses, and it's something that you likely feel you can't live without. In fact, a new survey from ADT noted that 90 percent of millennials reported that technology, like smartphones, helps them feel safe. And, while I spent half of my life without a cellphone, leaving the house without it these days makes me feel a little uneasy — especially because having a quarter (Is it more than that now?), finding a working payphone, and actually knowing the phone number I need to dial are three things that are pretty unlikely to happen.
Since getting rid of your phone is not an option, wouldn't it be great to get rewarded for it instead? I have been a diehard Verizon customer since I got my first clunky cellphone, and my commitment to them finally paid off.
As part of its new Verizon Up program, Verizon invited me to try out one of its new rewards first hand — a VIP ticket to see Lady Gaga in Los Angeles as part of Verizon Up's new partnership with the singer/songwriter. And, as a Verizon customer for more than 15 years, I was pretty psyched to finally get rewarded for my unwavering loyalty. If you want to get rewarded for one of your basic necessities, check out these mobile perks to take advantage of right now.