The Price Of A MoviePass Just Went Down — But There's A Catch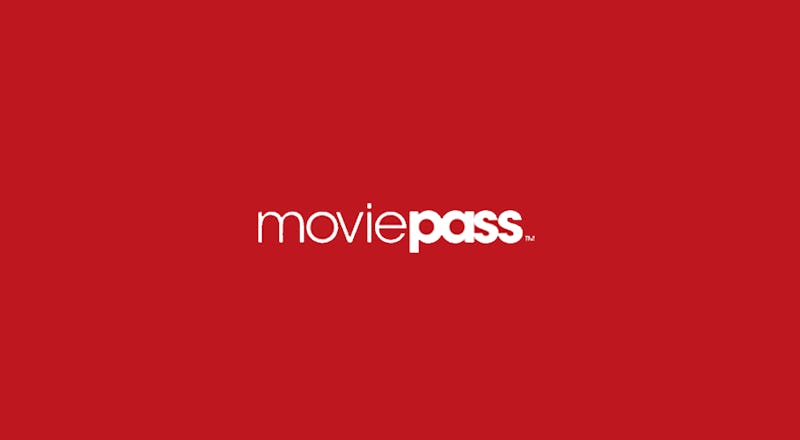 In its latest attempt to attract new customers, MoviePass has dropped its price. The new effort cuts the price down to just $6.95 a month — but only for new subscribers. Prior to this move, users paid $9.95 a month to use the subscription-based service, whose previous monthly membership rang in at about $30. The under $7 per month price tag now allows moviegoers admission to one showing per day, excluding 3D or IMAX, at any theater in the U.S. The news will hopefully allow frequent moviegoers with enough change in their pockets to supersize their buckets of popcorn, because, let's face it: a night at the movies can easily cost a small fortune these days.
Box Office Mojo notes that the cost of admission has nearly doubled over the last two decades. In fact, the average movie ticket costs about $8.93, according to the National Association of Movie Theatres (NATO). Prices are much higher in metropolitan areas such as New York City and Los Angeles, where it costs approximately $17 per person to catch an evening showing. So, the use of a MoviePass subscription was almost a no-brainer in all scenarios — except the one in which, you know, you couldn't afford one.
A report from Wired indicates that MoviePass pays full price to the theater for each ticket its customers buy, which in turn allows them to offer users the low cost monthly subscription. During its announcement, MoviePass revealed that its new lower pricing schedule is only available for new subscribers and shared that the new plan also carries a one-time processing fee of $6.55. A statement from MoviePass CEO Mitch Lowe explains the company's latest mission:
"Our vision has always been to make the movie going experience easy and affordable for anyone, anywhere. With the current growth and support that we've seen within the last several months, our studio and exhibitor revenues and other marketing partnerships have motivated us to lower the price once again, offering movie lovers greater access to MoviePass."
The limited time offer aligns with Lowe's hope to have the company hit the 5 million subscriber mark by the end of this year. The price drop comes just a month after announcing that they had attracted over 2 million customers since slashing prices last summer. As proof of its success, MoviePass recently revealed to Business Insider that it had bought over 1 million tickets for the box office sensation Black Panther. The film became the service's highest-selling movie since MoviePass lowered its prices in August, according to BI.
Earlier this year, Bloomberg reported that movie theater attendance in North America in 2017 has fallen to its lowest point since 1992. The Verge also reported that streaming services like Netflix, Amazon, and HBO Go have also played a large part in the theater industry's decline, offering viewers alternative entertainment options that they can do in the comforts of their own homes.
In the past, Lowe has blamed ticket pricing for the drop in theater attendance, according to Bloomberg. He said, "People really do want to go more often... They just don't like the transaction." Bloomberg reports that MoviePass, which was founded in 2011, named Lowe its CEO in 2016. Previously, he held positions where he helped get Netflix off the ground and also served as president of Redbox.
With the price drop only available for a limited time, snatching up a subscription would probably be a good idea for the warm weather releases of highly-anticipated films. Incredibles 2, Ocean's Eight, Solo: A Star Wars Story, Jurassic World: Fallen Kingdom, Mamma Mia: Here We Go Again!, and The Equalizer 2 could all be at a new subscriber's fingertips — while the discount lasts.