Why Mrs. Cooper Isn't A Villain on 'Riverdale'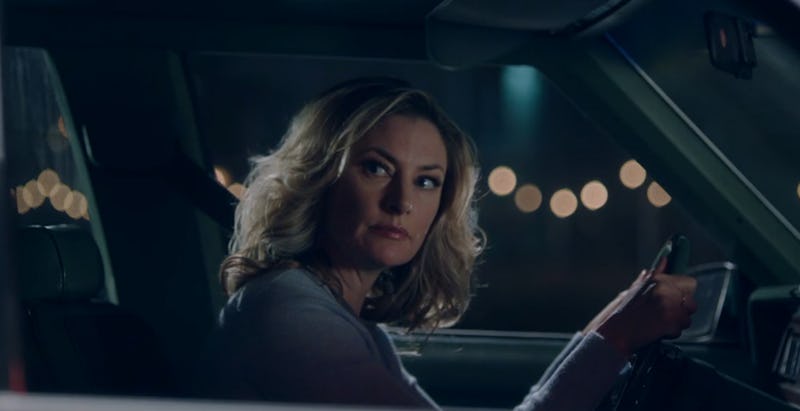 The CW
Riverdale has been such a wild ride so far. Fans have been treated to a lot of juicy bombshells and dramatic moments, and, from the looks of it, it doesn't look like there's going to be a shortage anytime soon. At the center of most of the chaos is Alice Cooper. She's manipulated many situations in her favor, but Mädchen Amick, who plays Mrs. Cooper on Riverdale, doesn't think she's a villain. "I think that she really, in her heart, wants to do what's right. She just goes about it in such a ruthless way," Amick tells Bustle. "But in the end, she'll do anything for her family and protect her family."
Though her actions may not come across as motherly and protective, it's clear that Alice is desperate to have a better relationship with Betty than she did with Polly. "Alice pushed so hard to control Polly and Polly started rebelling to the point where it just got her in a pretty big pickle," Amick says. "So, Alice is trying to not push so hard [with Betty], but at the same time, she just can't help herself. She just wants to protect her daughter so badly and will go to any means."
Amick knows that this dire need to control everything and everyone comes from some things that are deeply rooted in Alice's past. "[She's] trying so hard to be perfect and actively control everything in her environment, and really, what that speaks to is that inside, she feels completely out of control and she feel like her world is crumbling."
But, as viewers have seen, Mrs. Cooper has taken steps towards redemption, even making some important strides towards repairing the tension between her and Polly. "She will protect her family, especially her daughters, and she will do anything for them," Amick says.
Maybe soon these two can finally see eye-to-eye and get a clean start, for Polly's sake, at least.