My Partner & I Checked Off Our Sex Bucket List At A Clothing-Optional Resort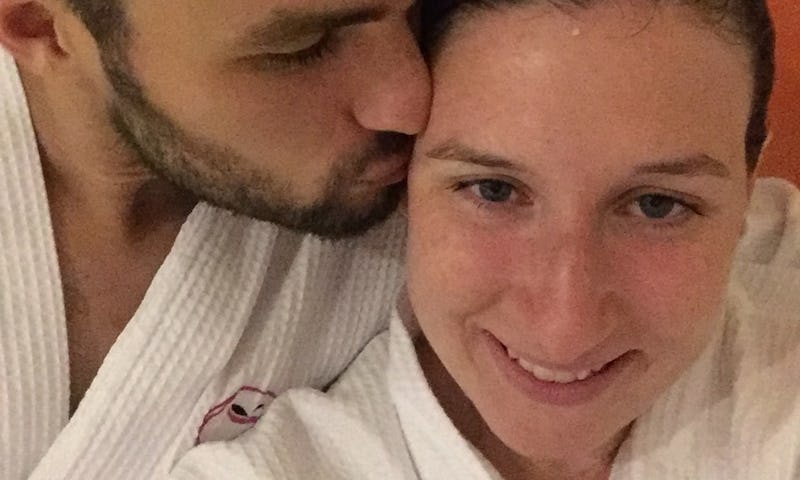 Suzannah Weiss
I've never really had a sexual bucket list. But when my partner and I were invited to the clothing-optional resorts Desire Riviera Maya and DDesire Pearl, I figured it was time to make one. The list included: public sex, sex on the beach, erotic massages, pole dancing, and sex in a jacuzzi. So, we were ambitious. But having an amazing sex life is a good ambition to have.
Desire Riviera Maya and Desire Pearl are both located in Riviera Maya, Mexico. They're not unique in that regard — Riviera Maya is a popular tourist destination full of beach resorts — but what makes them unusual is that guests can be (and usually are) fully nude in the pool and beach areas and most days, you can spot some public sexual activity — if not by the jacuzzi, then in the playroom, which was designed entirely for this purpose. There are also sex-themed events, like pole dancing classes, foam parties (where the foam comes out of a giant inflatable penis, of course), and shows involving erotic dances.
Very few of our bucket list items panned out the way we hoped, but we did get a lot of funny stories out of our attempts to fulfill them. Here's how each went down.