Naomi Campbell Shows Support For Kim Kardashian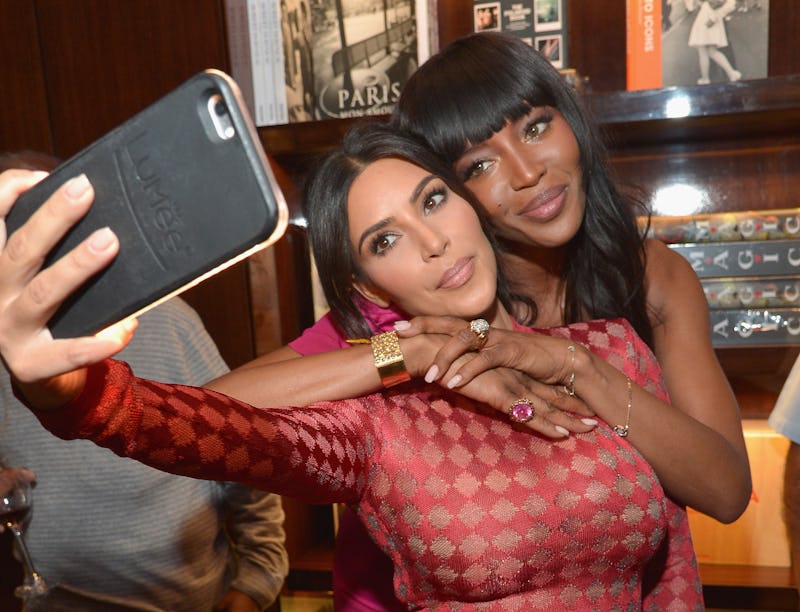 Charley Gallay/Getty Images Entertainment/Getty Images
Supermodel Naomi Campbell recently made an appearance on The Wendy Williams Show, where Campbell showed support for Kim Kardashian in the wake of Kardashian's Paris robbery last October. When Williams asked the 46-year-old about her friendship with Kardashian, she said, "I like her a lot, she's a very sweet person... I've gotten to know Kim in the last few years and she's a really great girl." When Williams showed a picture of the photogenic pair together in Paris, the host asked about Kardashian's robbery and Campbell said, "I sympathize with her a lot." She then claimed,
"In 2012, I was attacked in Paris... They followed me from the airport. They attacked me, they opened up my car door, and they said, 'Naomi Campbell, we're going to kill you.'"
The British model stated that she didn't want to make this public knowledge back then, although she concedes that there are photos of her in a wheelchair from that time. In short, Campbell allegedly got into a car with an unfamiliar driver, and luck had it that she first stopped off at her "lovely papa" Azzedine Alaïa's home (which is near his store), because the people working at his store more or less "saved" her when robbers approached her car and she couldn't lock the doors. You can watch her explain more below.
It's startling to hear that another celebrity was targeted by robbers in Paris, and it's interesting that Campbell alleges in the interview that the two incidents may be related. She claimed,
"It's a whole ring that's been happening for a few years now. I very much sympathized with her, and I felt for her right away. I hated hearing those stories that it wasn't true. It was absolutely true, and it happened to me, and it happened to a few other people but it's not for me to say."
However, the part that really sticks with me is Campbell having Kardashian's back. Let's face it: There are very few people in the world who can identify with Kardashian's unique situation. To be so famous that people assume you're almost public property — as suggested by the other disturbing incident that took place on Kardashian's Paris trip, when Vitalii Sediuk attempted to grab her from behind — and to be targeted for a robbery because you're so prominently in the public eye. And obviously, this is just speculation on my part, but the people disputing Kardashian's version of events could possibly have been the same people Campbell was worried about when she decided to initially keep her story to herself. So it's great that Kardashian has someone around who can really understand what she's gone through.
Campbell's support of Kardashian following her robbery wasn't the only moment in the interview that made it clear that the pair is #goals when it comes to friendship. She also discussed the photo shown above, which was taken when they happened to run into each other by chance at Hermès. And why the matching poses? Possibly because Kardashian ships Campbell every bit as much as the rest of us. Campbell said of her friend,
"She's actually straightforward. She was like, 'I'm inspired by your hair.' And she tells you!"
I'm so glad Kardashian has someone like Campbell around. In a world in which you're accused of lying when news of your traumatic incident goes public, it's important to have people around who can identify with your experiences.