Nelsan Ellis' Family Shares Details Of His Death To Help Others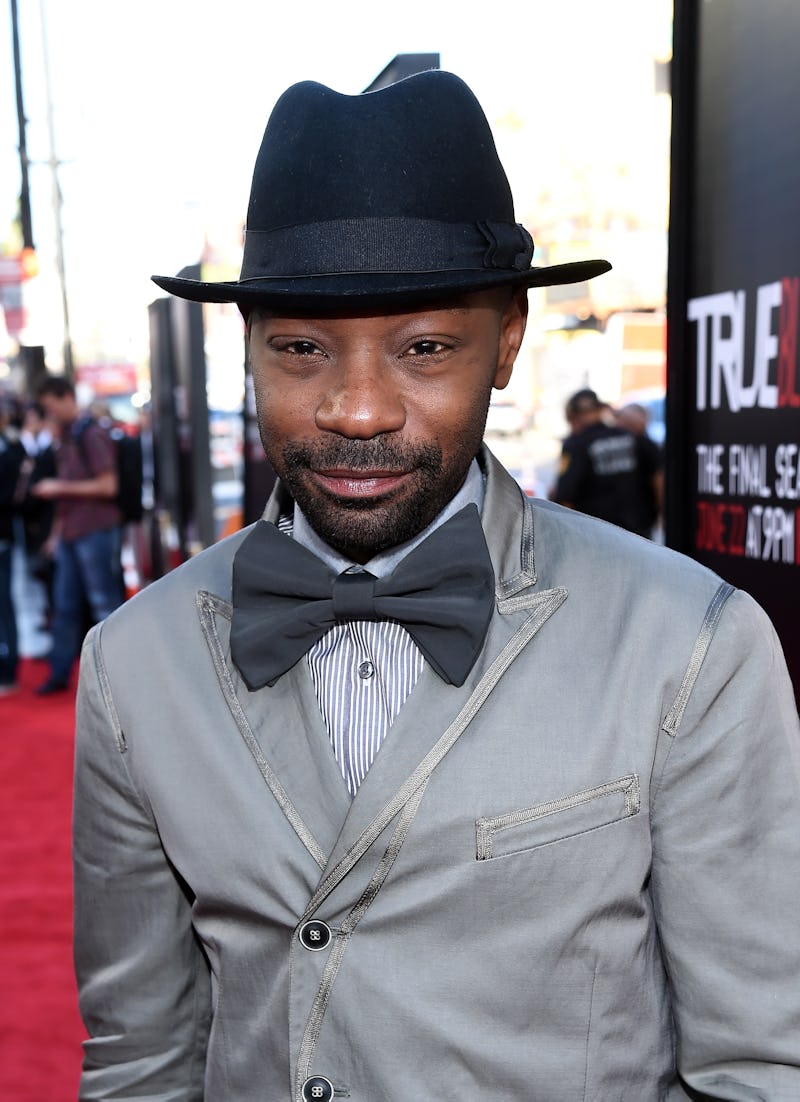 Michael Buckner/Getty Images Entertainment/Getty Images
Following his passing on Saturday, June 8, the family of True Blood actor Nelsan Ellis has revealed information regarding the cause of his death, in hopes of helping others who might face similar struggles to his. In a statement given to The Hollywood Reporter, Ellis' family shared that he struggled with drug and alcohol abuse for years and that his passing was a result of heart failure due to alcohol withdrawal complications.
Ellis was only 39 years old when he passed away, and the unexpected news was met with an outpouring of support and tributes to Ellis for his incredible talent. His portrayal of Lafayette Reynolds in HBO's True Blood was considered groundbreaking, and Ellis was widely beloved by members of the LGBTQ community and fans alike for the role. Ellis also appeared in a number of other shows and movies, including The Soloist, The Stanford Prison Experiment, Veronica Mars, The Butler, Get on Up, and Elementary.
In a statement made through his manager to THR, the family shared details surrounding Ellis' struggles and death. The statement reads:
Nelsan's father has bravely agreed for me to share the circumstances of Nelsan's heart failure. Nelsan has suffered with drug and alcohol abuse for years. After many stints in rehab, Nelsan attempted to withdraw from alcohol on his own. According to his father, during his withdrawal from alcohol he had a blood infection, his kidneys shut down, his liver was swollen, his blood pressure plummeted, and his dear sweet heart raced out of control.
The family also explained why they decided to open up about Ellis' addiction issues: to serve as a "cautionary tale" for others facing similar battles. The statement continues:
On the morning of Saturday July 8th, after four days in Woodhull Hospital, Nelsan was pronounced dead. Nelsan was a gentle, generous and kind soul. He was a father, a son, a grandson, a brother, a nephew, and a great friend to those that were lucky enough to know him. Nelsan was ashamed of his addiction and thus was reluctant to talk about it during his life. His family, however, believes that in death he would want his life to serve as a cautionary tale in an attempt to help others.
It's really inspiring that Ellis' family made what was likely a difficult decision to share information about the actor in an effort to help others. Unfortunately diseases like addictions to drugs and alcohol are treated as taboo topics, the embarrassment of which sadly leaves many to struggle in shame and silence. Hopefully the family's statement reaches the ears of those who will be moved to get help with their own struggles.