Nene Leakes Might Return To 'RHOA' At Last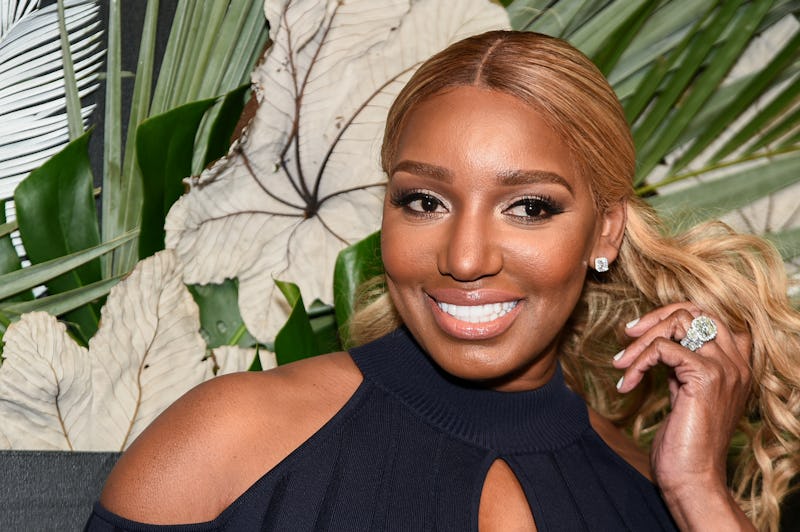 Mike Coppola/Getty Images Entertainment/Getty Images
It looks like someone may be getting their peach back. After months of speculation, the rumors are intensifying that Nene Leakes may returning to Real Housewives of Atlanta, and I couldn't be happier. I mean, talk has been running rampant that exes at Bravo have been working tirelessly to get both Nene and former co-star Kim Zolciak back into the fold of the popular reality series since their departure many season ago. Until now, it seemed that their alleged attempts had fallen on deaf ears — at least with respect to Nene's return.
However, there seems to have been a bit of a breakthrough in recent days. TMZ claims that the reality starlet is reportedly in negotiation with the network as we speak, and I can't even explain how exciting this is for me. I still watch, but I have to admit that the show just hasn't been the same without Nene and her diva-like antics. So, needless to say, I'm definitely keeping my fingers crossed on this one that these rumors actually pan out and turn out to be true this time.
Sources close to the situation tell TMZ that Nene is reportedly open to the return — that is, if the money is right. All of my fellow RHOA fans know just how serious the 49-year-old actor is about her coins, so that part of the rumor certainly comes as no surprise.
Nene's return would be a great triumph for Bravo, as the network was reported to have suffered a ratings decline following her departure as a main character after Season 7. But I think that the biggest triumph of all would really be for fans, like myself.
Come on, you've got to admit that you miss tuning in to get your weekly dose of Nene-isms. She's pretty much responsible for just about all of the memorable quotes to ever come from any Housewives franchise. If nothing else, you certainly have to acknowledge that you miss all of the "bloop," "bye wig," and "so nasty and so rude" moments from her tenure on the show, right?
To be totally honest, watching her on Real Housewives is easily my favorite guilty pleasure in life. (Well, that and ice cream, but you catch my drift.) Nene on RHOA is better than ice cream, and she doesn't cause you to gain an extra 10 pounds. So, yeah, let's just hope she that she signs on for Season 10, so I don't have to drown my Nene-withdrawal in a gallon of rock road.