Netflix Exec Leaves Company After Reportedly Making Controversial Danny Masterson Comments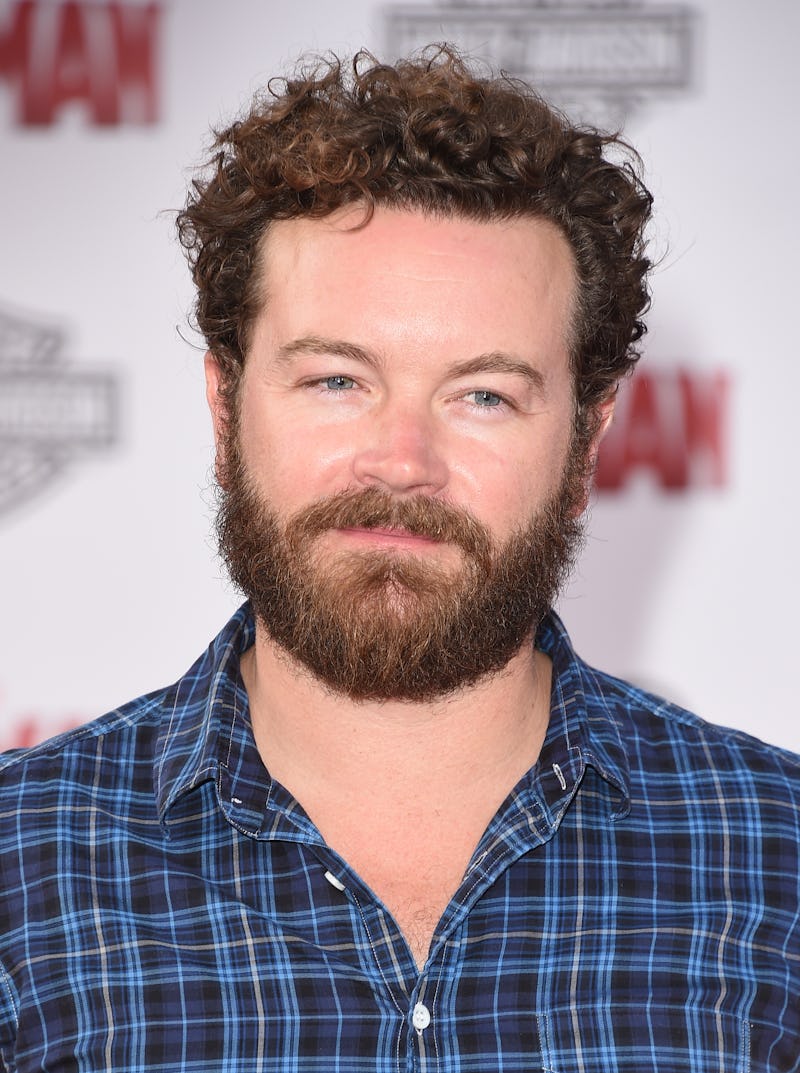 Jason Merritt/TERM/Getty Images Entertainment/Getty Images
Just weeks after Danny Masterson left The Ranch amid reports of sexual assault allegations, Netflix has reportedly made another move that shows they take these claims seriously. According to The Hollywood Reporter, Netflix fired Andy Yeatman, the executive who reportedly told a woman that the streaming service didn't believe the rape claims being made against Masterson earlier this month. (Masterson has denied the allegations and called them "outrageous.")
In a statement to Bustle, a Netflix spokesperson didn't confirm how he left the company but said, "Mr. Yeatman is no longer employed at Netflix." So far, Yeatman himself has yet to issue a statement on his departure. He could not be reached for comment by Bustle; THR reports that he declined to comment when reached by email.
Less than two weeks ago, The Huffington Post reported that a woman confronted Yeatman at a children's soccer game in Los Angeles to ask him why Netflix wasn't taking action against Masterson in light of the ongoing police investigation into the sexual assault allegations against him. At the time, Yeatman reportedly said that although the service does take those kinds of allegations seriously, they didn't believe the women in this case. As it turned out, the woman was one of Masterson's four accusers. Netflix soon released a statement to confirm Yeatman's identity and deny that the statements he reportedly made at that game were true when it comes to the company's opinion.
The statement, which was issued to The Huffington Post, said:
While he was coaching a youth soccer match today, Mr. Yeatman ― a Netflix kids' programming executive ― was approached by a stranger who did not identify herself or explain her connection to Danny Masterson. Mr. Yeatman's comments were careless, uninformed and do not represent the views of the company. Further, he would have no insights into decision making on The Ranch. We are aware of the allegations against Danny Masterson and we are following the current investigation, and will respond if developments occur.
As far as the situation with Masterson himself is concerned, although the LAPD had been investigating the actor after three women alleged that he had assaulted him in the early 2000s, Masterson denied their claims and was still set to continue filming The Ranch. But, on December 5 — just one day after the report about Yeatman was published — Netflix announced that Masterson had been written off of the show, which would be continuing without him.
"As a result of ongoing discussions, Netflix and the producers have written Danny Masterson out of The Ranch," Netflix told Variety when the news broke. "Yesterday was his last day on the show, and production will resume in early 2018 without him."
After the announcement, Masterson released the following statement to Bustle through his rep:
I am obviously very disappointed in Netflix's decision to write my character off of The Ranch. From day one, I have denied the outrageous allegations against me. Law enforcement investigated these claims more than 15 years ago and determined them to be without merit. I have never been charged with a crime, let alone convicted of one. In this country, you are presumed innocent until proven guilty. However, in the current climate, it seems as if you are presumed guilty the moment you are accused. I understand and look forward to clearing my name once and for all. In the meantime, I want to express my gratitude to the cast and crew that I've worked so closely with over the past three seasons. I wish them nothing but success. I am also so thankful to the fans that have supported me and continue to do so.
If you or someone you know has been sexually assaulted, call the National Sexual Assault Telephone Hotline at 800-656-HOPE (4673) or visit online.rainn.org.