Netflix's 'Girlboss' Trailer Is So Inspiring & Hilarious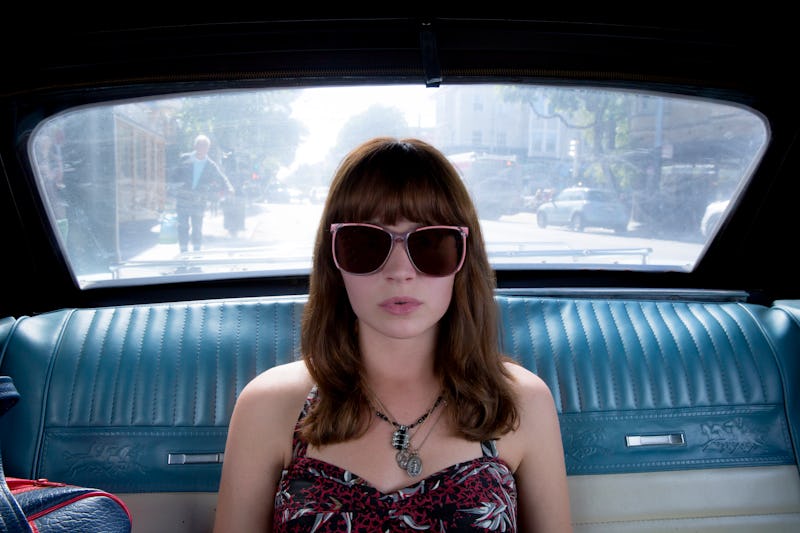 Karen Ballard/Netflix
It's hard to keep track of all the amazing TV shows premiering in 2017, but the Netflix original series Girlboss is one that you definitely don't want to miss. Based on Sophia Amoruso's best-selling book #Girlboss, the highly-anticipated show will depict Amoruso's journey from selling vintage clothes on eBay to building the multi-million dollar fashion empire Nasty Gal. Considering the showrunner is Kay Cannon, whose writing résumé includes the likes of 30 Rock and Pitch Perfect, it's safe to assume the series will be a hilarious gem. Take one look at the Netflix trailer for Girlboss and you'll immediately be in stitches — the only downside is that you'll be left to impatiently count down the days until it begins streaming on April 21.
The trailer kicks off with Sophia (Britt Robertson) triumphantly declaring "you just got played" to a condescending vintage buyer. (Hey, the series is called Girlboss for a reason.) Robertson's performance promises to bring the sass and I'm so here for this. Plus, it proves that a comedic show can be totally inspiring — Sophia's eBay success may be short-lived, but instead of throwing in the towel, she decides to start her own fashion site. Living (errr, selling) well is the best revenge, right? In case you're not excited enough already, check out the trailer.
Accompanied by the catchy tune "Tko" by Le Tigre, the trailer gives viewers a glimpse into what'll be like to watch Sophia "flip clothes like other people flip houses." And she's not afraid to celebrate her own successes — something that far too many women are hesitant to do because society teaches us that being ambitious and proud of our accomplishments is a negative personality trait. (Spoiler alert — it's not.)
Of course, every ambitious woman faces setbacks, both big and small — and that's why I'm inspired by Sophia just from watching the Girlboss trailer. When her eBay business comes crashing down, she's advised to move home where things will be easier and less stressful. But Sophia instantly declares "no way" because she has a better idea — to start her own site. "Maybe it'll work, maybe it won't. But it'll be mine," she says. Preach.
As the trailer concludes, Sophia states: "Go ahead. Underestimate me. I've got it all figured out." Her energetic, determined attitude is contagious. I was already stoked for Girlboss, but the trailer is even more amazing than I expected — and I can't wait to watch the series that will inspire me to aim high and have me laughing out loud throughout. Hurry up and get here, April 21!