Snapchat Just Made A Few Huge Changes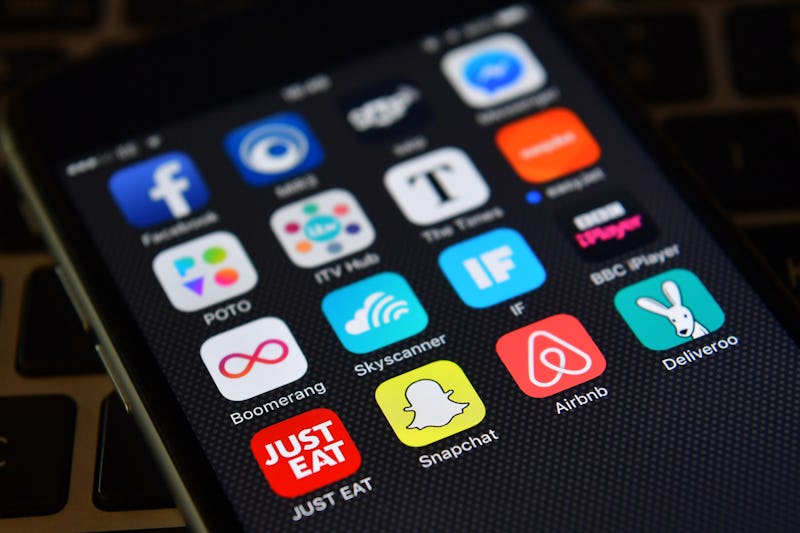 Carl Court/Getty Images News/Getty Images
It's time to up your Snapchat game, folks — and the popular app is making it easier than ever with a new Snapchat update that includes all kinds of sweet tools like Limitless Snaps, Looping Videos, and more to take your pics and videos to a whole new level. Always an app to keep people on its toes, Snapchat regularly offers unique upgrades to make for a more exciting experience, whether it's Snapchat Stories, or fun new lenses, or something else entirely. Today brings yet another update making for a more customized, personalized experience and a creative, new way to share fun memories with the people who follow you. You might also notice some other "architectural" changes, such as the toolkit having moved to the right side of the screen in a vertical manner.
In a blog post on the company's website on Tuesday, Snap Inc. announced the new features as "a pretty big change to the way you create and send Snaps." Writes the company, "These changes allow us to continue evolving the Snapchat service and provide a foundation for introducing even more creative tools for making fun Snaps!"
Indeed, Snapchat has proven itself to be always on the move, constantly looking for ways to keep us engaged. In April, they introduced World Lenses, allowing us to add filters to our surroundings similar to how we add filters to our faces. December of 2016 brought the scissors and paintbrush functions, while just a month prior, we got Bitmojis in on-demand geofilters. Do not underestimate the Snapchat!
Here's what you can expect from the most recent update, being introduced to Snapchatters starting today.