Nick Viall Had A 'Magic Mike' Moment On 'DWTS'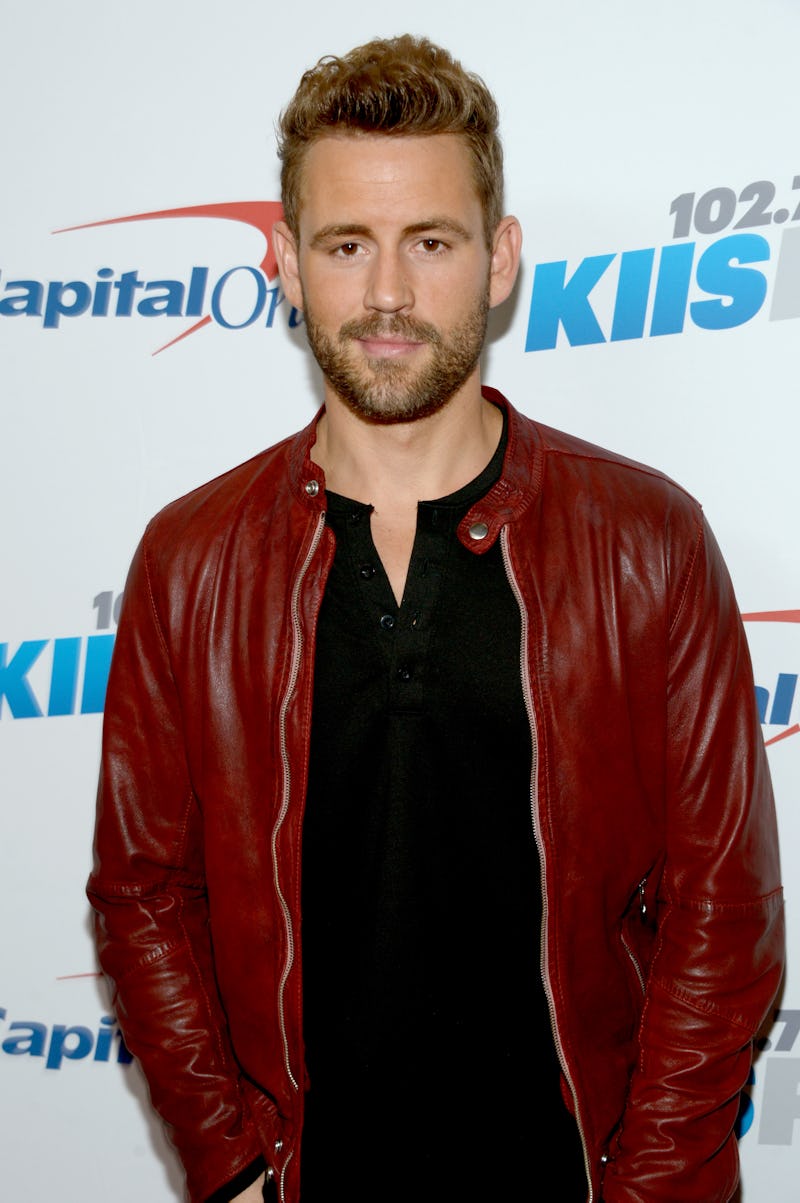 Matt Winkelmeyer/Getty Images Entertainment/Getty Images
The best part of having a boy band/girl band episode of Dancing With The Stars is the fact that there has to be a boy band/girl band dance off. Comprised of Bonner Bolton, Nick Viall, Rashad Jennings, and David Ross, Team Boy Band took Dancing With The Stars on a racy trip through boy band history, and it was everything that my eyes could have wanted (for the most part). Nick Viall basically did a DWTS striptease, so that happened, Bachelor Nation.
The gist is this — the men competing on the show danced against the women remaining on the show, and their soundtrack was one part Jackson 5, one part New Kids On The Block, and one part One Direction. I would have personally excluded One Direction from the group not because they are not a worthy boy band but because they are/were (who knows what their actual status is) not really known for dancing. They just stand there, and sometimes Niall plays guitar. It's a dancing show, guys. Come on. Anyway, Team Boy Band took this lack of One Direction moves in stride and added something way better — Magic Mike. I'd watch Channing Tatum over Liam What's-His-Face any day. There was chair gyrating, there was shirt ripping, and all of the men had backwards baseball caps on. Was this a commercial for Channing Tatum's new all-male revue in Las Vegas? If so, it was very effective, at least from where this gal sits. I mean, look at this.
And this.
And I guess this, too, if you're into men smashing their bellies together.
All of the men on Dancing With The Stars were safe from elimination on the April 24 episode (this I don't understand, because Heather Morris did not deserve to go home), so they really were able to have fun with their gyrating and chair dancing and snappy moves. And they were partly responsible for choreographing their dance, so we can't blame Sharna, Peta, Emma, and Lindsay for this one. This was all the guys. That being said, they definitely know their audience, and their shirtless moves (a lot of ab touching, especially) were gratuitous and amazing.