Nike's +Size Athletic Line Is The Stuff Of Dreams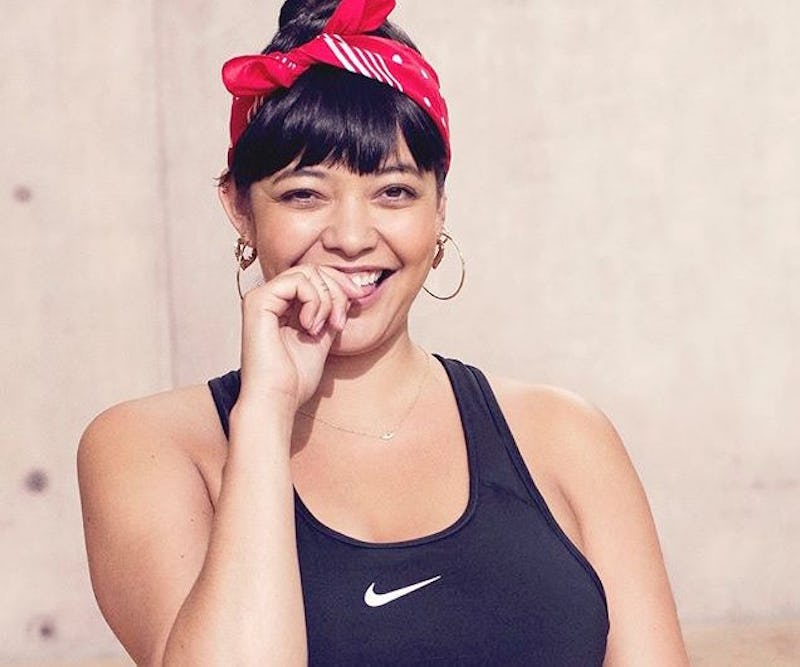 In the world of fitness, plus sized bodies often don't get as much representation as their straight sized equals. Whether it be in clothing lines, magazine covers, or product ads, it's all too rare that a fitness brand makes strides to acknowledge athletes and exercisers come in all shapes and sizes. However, Nike's new plus size athletic line will help change that.
In July 2016, Nike made waves by posting plus size model Paloma Elsesser on their Instagram account stretching it out while wearing a sports bra. Many Nike fans and followers pointed out that while the sentiment was nice, but the company still couldn't accommodate a vast array of different bodies with their limited size range.
You Can Shop Nike's Plus Size Athletic Line At Nike.com
The brand listened to that feedback, launching a 44-item collection that extends into sports bras, running pants and tops, leggings, and even athleisure. According to BuzzFeed, the new sizes go from XL up to 3X and the bra sizes go up to 38E. The line still won't accommodate all plus size women, but Nike says its committed to growing the collection until there's a size for every type of body.
"Nike's product range will continue to expand to ensure there is a perfect fit for every athlete," Nike said in a press release.
"Nike recognizes that women are stronger, bolder and more outspoken than ever," Nike stated. "In today's world, sport is no longer something that she does, it's who she is. The days where we have to add 'female' before 'athlete' are over. She is an athlete, period. And having helped fuel this cultural shift, we celebrate these athletes' diversity, from ethnicity to body shape."
Get ready to break a sweat: The collection is available to shop right now at Nike.com.