Olivia Wilde's Best Activist & Feminist Moments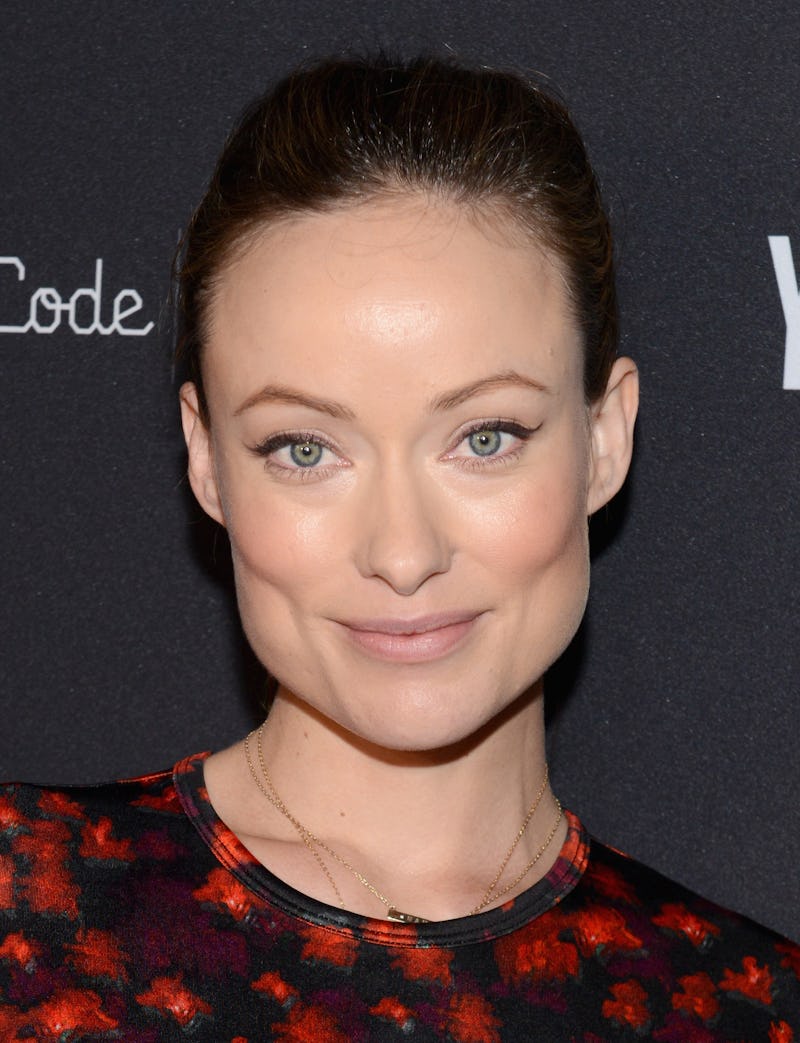 Noam Galai/Getty Images Entertainment/Getty Images
I'm not quite sure of the origin of the name "Olivia," but I am sure it must be synonymous with the word "badass" in some language. Why do I say that? Well, because it's the name of activist and feminist Olivia Wilde. If you didn't know, Wilde posted on Instagram that she's going to the Women's March on Washington in D.C., but this isn't her first foray into raising awareness for social issues. No, the actor has proven time and again that she is both bold and passionate about causes she cares about.
In her Instagram caption announcing her attendance at the Women's March she quoted Coretta Scott King, saying, "Women, if the soul of the nation is to be saved, I believe that you must become its soul." She went on to say, "See you at the march on Jan 21st in DC. All are welcome!"
While Wilde used a gorgeous and fitting quote by the incomparable Scott King, she has some pretty great quotes on activism and feminism all on her own. The actor is so much more than just her time on screen and her dedication to real life issues proves it.
1. When She Encouraged Women To Take Self-Defense Classes
Great advice.
2. When She Was At Her "Happiest" Doing Charitable Work
In a 2013 Interview with Marie Claire, the publication pointed out that Wilde cofounded a free high school in Haiti called Academy for Peace and Justice and that she also showed off her activism on a PBS documentary, Half the Sky. Wilde added of her other charitable activities,
"I'm also really excited to be working with Jeffrey Sachs on his community health workers program, which aims to train a million workers to serve the most rural parts of Africa, and to be launching a company called Conscious Commerce that will encourage companies to incorporate a socially conscious element to their business plans. I'm at my happiest when working on this stuff."
3. When She Gave Those Feeling Down About The Political Climate A Little Push
And did so in a short and sweet yet galvanizing way.
4. When She Channeled Her Disappointment Into Action
As they say: Don't talk about it. Be about it.
5. When She Dressed Her Daughter To Impress
A true baby boss.
6. When She Talked Philanthropy
Urbanette asked Wilde in an interview how she got involved with philanthropy and she responded,
"It's something we were raised with — a sense of responsibility, the idea of leaving the world better than how we found it. It was instilled in us quite young, my siblings and I."
7. When She Shared This Sweet Inspirational Quote
Because self-love is vital.
8. When She Preached Self-Care
She told Healthy Living Magazine this when asked for her "tips/advice" to their readers:
"I have no secret solutions or tricks. I believe in treating myself with care and love, as I believe everything we do physically affects us emotionally. I think of exercise as self-care. It is often the only hour in the day we tune out the nonsense and just breathe. It is meditation, not an obligation. It should feel like a treat to yourself, not a desperate attempt to 'fit' into something."
9. When She Brought Her Daughter To Vote For The First Female Major Party Presidential Nominee
In her caption she wrote, "Baby girl's first election. It's a cool time to be alive. #tearsofjoy"
10. When She Discussed The Importance Of Abortion Discourse, No Matter How Impossible Seeming Or Uncomfortable
In an interview with Cosmo, Wilde explained that she'd say this to "young women" who have "readily available" access to abortions, who want to help those who don't:
"I would say it's our responsibility to fight for our sisters around the country. We're all connected by being women. And men too — as we've seen, these great men are activists in this movement as well — so all of us really have to look out for each other, and I think finding ways to frame this conversation in a way that's not divisive is really important. It doesn't have to be, 'Are you for or anti abortion?' It's a much more complex issue than that. But I think really encouraging people to engage those who seemed to have made up their mind about it, and questioning why they have, and being bold about having the tough conversations and realizing that it may not be affecting us here now if places like Oklahoma ban abortion — but it will eventually. It's time to really become active."
11. When She Supported Healthy Pregnancies For Every Woman
"Join me today on #BumpDay to ask Congress to pass the #ReachAct so all moms have healthy pregnancies. Link in bio. @savethechildren #bumpbumpbumpitupppp," she explained in her caption.
12. When She Spoke Out Against The Stifling Nature Of Labels
In an interview with Advocate, Wilde discussed bisexuality in media, and said,
"There's this idea that bisexuality is somehow a lie, or irresponsible because you can dabble and not commit. I don't agree with that. We need to embrace fluidity. I respect Maria Bello for her New York Times op-ed and book about identifying as 'whatever.' Why do we insist on labels that hold us back? My hope is that my son, by the time he's my age, doesn't recognize a world in which we're stuck in definitions others put upon us."
13. When She Took A Breastfeeding Photo For Glamour And Supported Gisele Bündchen For Taking Hers
She told The Daily Beast of the model's picture of her breastfeeding her daughter, "That is her life. Anyone who would choose to criticize that moment doesn't understand that that's her job. I thought it was wonderful."
It's clear that Wilde cares so much about women and the world and it's something to truly admire.