Brennley Brown Stunned The Judges On 'The Voice'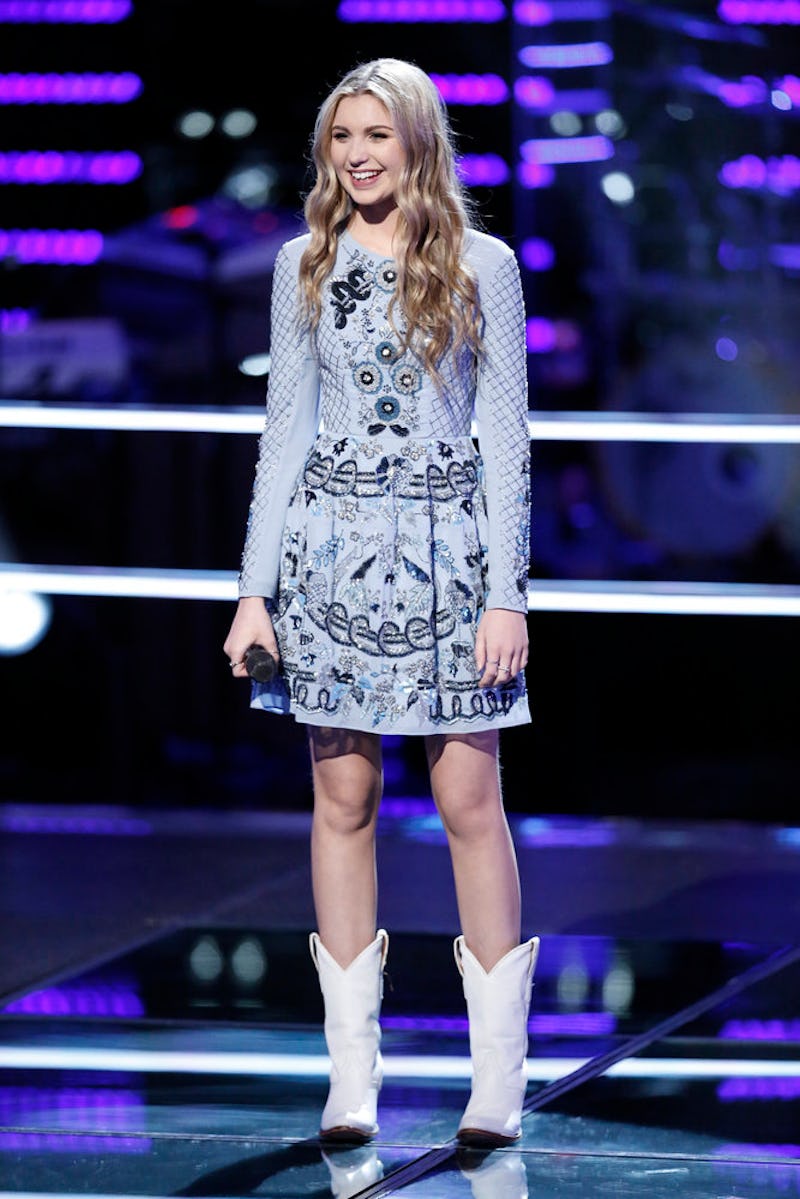 The further we get into Season 12 of The Voice, the more I'm convinced that 15-year-old Brennley Brown is an actual superhuman. Make no mistake: this is a good thing. One such instance of this superhuman musical skill was during Brown's Knockouts performance, where she stunned the judges. Coach Adam Levine was quick to remark that her performance was Grammys-caliber, a feeling shared by the other judges. Simply put, Brown's performance was one so mature and beyond her years in skill and quality that it was difficult not to have your mind blown just watching her go.
Both Rose and Brown gave great first time performances for coach Gwen Stefani in rehearsals. This was definitely not a clear-cut win for Brown in the beginning. While Knockouts competitor Aaliyah Rose went with a pop-ish R&B Meghan Trainor jam, Brown dug in deep with her country roots and chose Kelly Clarkson's "Up To The Mountain." Brown acknowledged that the song was a bit more mature in theme but that it really embodied where she was at this point in her Voice journey. The song details being asked to do what feels like the impossible, to fight your way up a mountain for what you love and what you want; Brown's connection to that really shone through in rehearsals.
Stefani told Brown to make sure that she put the right spin on the song. While Brown initially chose to give the song hints of anger, Stefani guided her towards softening that instinct and putting a bit more desperation and hope into the song. This, it would turn out, helped to bring out some truly mature technical qualities to Brown's voice.
During the actual Knockout, Brown actually stunned the judges. I kid you not: stunned. There was a control in her voice, there was steadiness to her voice, and there was that hope and desperation mixing together, all of which contributed to Brown giving a truly stunning performance. It secured her a win and a place on Team Stefani for another week. My feeling is that if this is the quality of work Brown will be delivering from here on out, she's not going anywhere any time soon.