Brooke & Peyton's Friendship IRL Is The Best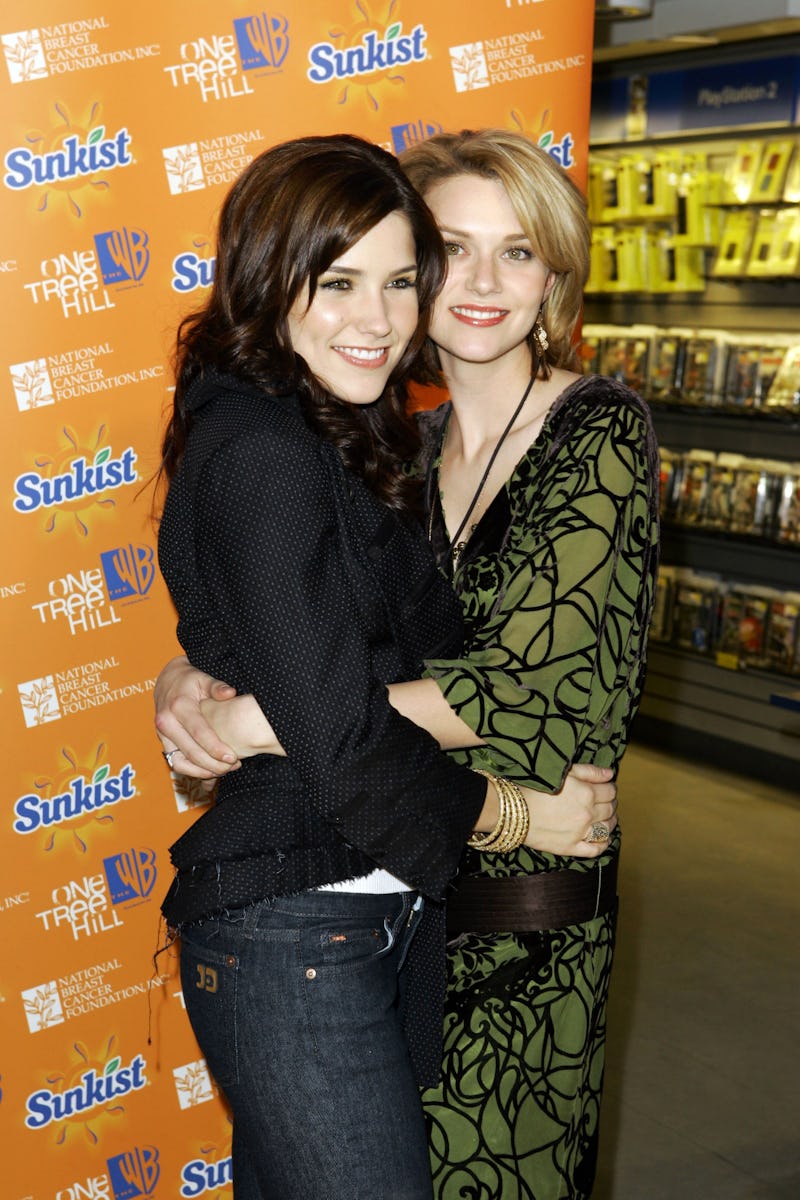 Mat Szwajkos/Getty Images Entertainment/Getty Images
There's nothing sweeter than finding out your favorite onscreen BFFs are just as close in real life, and the latest duo of in-real-life co-star pals will kick your teen drama nostalgia into high gear. During an interview with Refinery29, Hilarie Burton revealed she and Sophia Bush are still friends after all these years. That's right, One Tree Hill devotees, Brooke and Peyton are still besties even though the cameras stopped rolling years ago.
Brooke and Peyton were always a special duo. Despite being involved in multiple love triangles, they always chose each other over Lucas or any of the guys who came into their lives. For a certain generation of young women, the high school friends taught them the most valuable lesson of all — good friendships should be treasured forever.
As for how the current Lethal Weapon star and Bush kept their relationship solid even after the show came to an end, the answer is beautiful. It seems the set of One Tree Hill had a lot of male voices telling the young women how teen girls should behave, and Burton and Bush saw each other as lifelines as they did their best to bring authenticity to Peyton and Brooke's story. In other words, they were total work BFFs.
When asked why she believed Brooke and Peyton's friendship endured, talk turned her real-life relationship with Bush. Burton told Refinery29,
"I think, underneath, there was an understanding between the two of us, like, we're in this to win it. And we've got all these male bosses telling us how teenage girls should act and feel, and we've got all these different variables coming at us. And I think now, as grown-up women, we can look back, the same way Brooke and Peyton could, and be like, Man, we survived some stuff together, huh? And that's a good feeling. I think when you're in the trenches with someone, whether you agree with each other at the time or not, once you're past it, there's a bond there you can't deny."
Go ahead and call the Brooke to your Peyton, you know you want to. Actually, before you text them a thousand heart-eye emojis, you should also know that while Burton isn't interested in a One Tree Hill reboot, she does want to work with her former co-star again. Her dream project? She wants do a "kick ass girl" story with Bush.
OK, whoever is in charge of greenlighting things, please make that happen — the world deserves another round of Burton and Bush being amazing together on screen.