Oprah's Talk Show Meant Just As Much To Her As It Did Us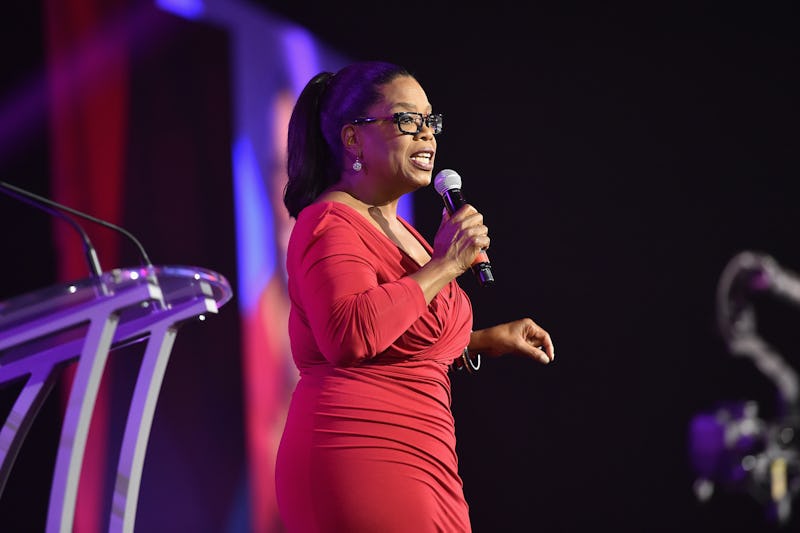 Paras Griffin/Getty Images Entertainment/Getty Images
It was the highest rated talk show in American television history. She interviewed guests from Will Smith to Tom Cruise to Tina Turner on the regular. But this wasn't the main perk; that was something very different. While promoting her new HBO movie The Immortal Life of Henrietta Lacks, TV's most famous face stated that The Oprah Winfrey Show was like therapy for her.
"I had never gone to a therapist, ever," said Oprah. "But I had so many therapists sitting in the chair across from me that I just sort of took it in. The Oprah Winfrey Show was my greatest therapy."
She continued:
"It was the greatest teaching. It was the greatest classroom and it was my greatest therapy. I came out of it a better human being having listened to everybody's stories and like, 'I don't want to go down that road. I saw what happened to that lady. I heard what he said.'"
On one level, this seems a little surprising. Winfrey's popular image as an all-knowing figure has meant she has made cameos as herself in everything from 30 Rock to The Fresh Prince of Bel-Air to help characters sorely in need of some sage words of advice. She seems like the last person in the world who would need guidance.
However, this ignores the humble roots of the iconic talk show. Following Winfrey's star turn as Sofia in The Color Purple, the talk show A.M. Chicago (of which Winfrey was the host) relaunched in September 1986 under the title The Oprah Winfrey Show.
The producers were desperate to secure Miami Vice star Don Johnson as the first guest for the premiere and tried to bribe him, with Oprah even sending him a pair of her own rhinestone sunglasses. When he declined to star, the makers of the show decided their focus wouldn't be celebrities (though many would end up visiting the show, ironically) but real people. Thus the topic of the premiere show: "How to marry the Man or Woman of Your Choice." Winfrey said of the decision in her final episode of the talk show:
"...we decided to do what we do best, and that is a show about and with everyday people. This show always allows people, hopefully, to understand the power they have to change their own lives. If there's one thread running through each show we do, it is the message that you are not alone."
Given all of this, doesn't the talk show queen's reveal that she has learned more from her guests than she could have in therapy seem consistent with the values of a show that was always about learning from one another? Even from the start, Oprah has always been consumed by the idea that we're so much stronger together than we are alone.