This Pop-Up Shop Wants To School You On Self-Pleasure & Then Put You To The Test With A New Toy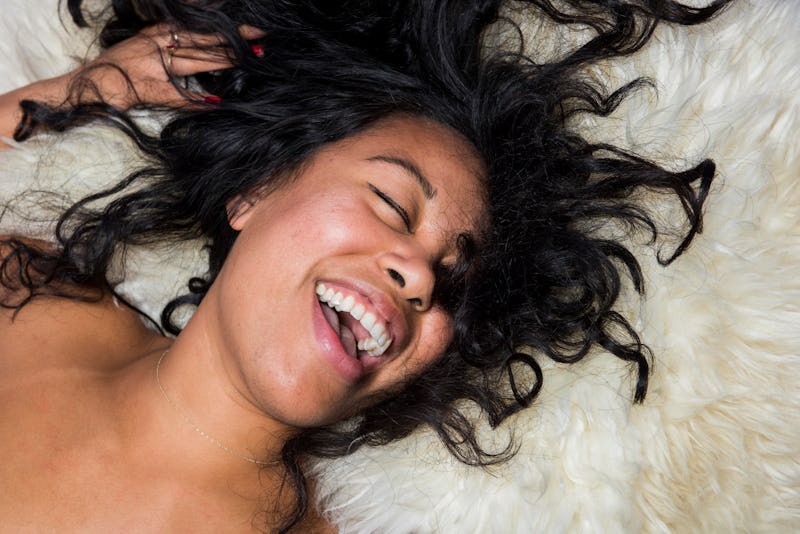 BDG Media, Inc.
It's always fun to find a new favorite sex toy, but some of them really break the bank. It's hard to dabble, experiment, and find something you like when price tags often reach into the hundreds. Well, if you're in NYC you now have the opportunity to try a new top of the line vibrator and take it home. And it's totally free.
I know, it sounds too good to be true, but it's happening. You may remember sex toy company Hot Octopuss from their GuyFi Pleasure Booth in NYC aka a masturbation booth. Well, now they are offering something for women. They've created a one-of-a-kind pop-up shop called 'The Changing Room' by Queen Bee and it's coming to NYC this week.
"When it comes to orgasms, there isn't a 'one size fits all approach' and we hear from many women who struggle to orgasm or who have never orgasmed at all before," Adam Lewis, Hot Octopuss CEO, tells Bustle. "It's time we embraced the 'O' word and empowered women across the world to realize that orgasming isn't just about getting off, but about getting ahead. It's not just about sex life, it's about quality of life. We can't wait to bring The Changing Room: By the Queen Bee to New York. We're about to empower women to believe that their orgasm matters, to take control of it, and to reach a climax that is just as unique an amazing as they are. We're confident they'll learn something from our pop-up and enjoy our new toy, the Queen Bee."
On August 10 and 11, you can meet with sex therapist and "orgasm stylist" Diane Barone. And I have to take a moment just to point out that an 'orgasm stylist' must be the coolest effing job on Earth. Can we all just take that in for a minute? OK, moving on.
Not only that — you can go for it. There's a private changing room where you can try a new vibrator. There's something so cool about doing that right in the middle of NYC. So first you get tips and tricks, then you'll be able to take the Octopuss' new vibrator, the Queen Bee, for a test run. And don't worry, there will be music playing, so nobody can hear how the two of you get on. Because, if you're anything like me, things can get loud.
The best part? If you like it, you get to keep the new vibrator. That's right— tips, tricks, being able to masturbate in NYC and then a freaking free vibrator. And it's so great to have someone give you some advice on how to use it and explore. So many of us get into orgasm and masturbation ruts where we just do the same thing over and over. Having an expert there can really help to pull you out of your comfort zone. You may even find out a new favorite technique. Oh — and the free vibrator definitely doesn't hurt.
As you can imagine, spaces at the 160 Orchard Street pop-up shop are very limited. You can book an appointment on Thursday, August 10 or Friday August 11 from 10 to 6, just drop an email to Queenbee@hotoctopuss.com as soon as possible. Because it's an opportunity and an experience that's just too good to miss.