Why Dozens Of Celebs Are Narrating This Audiobook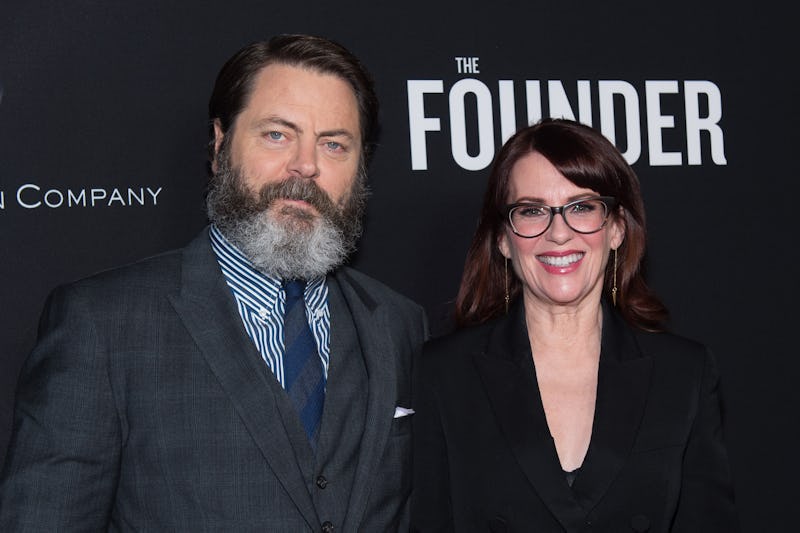 Emma McIntyre/Getty Images Entertainment/Getty Images
What's the record for the most narrators on one audiobook? Because, with 166 celebrities tapped to narrate the Lincoln in the Bardo audiobook, I think we might have just broken it. The cast for George Saunders' novel features a lot of familiar names, including the author himself.
In Saunders' highly anticipated debut novel, Abraham Lincoln visits his 11-year-old son's crypt on the night of his funeral in 1862, sorting through his grief at losing Willie to illness and a large portion of the U.S. to war. Lincoln in the Bardo treats readers to the stories of Willie's graveyard neighbors as well, making for a funny and touching novel.
With 166 voice actors, listening to the Lincoln in the Bardo audiobook is sure to be an experience you won't soon forget. In fact, the title seems destined for the Audie Award runnings this year. Saunders's short-story collection, Tenth of December, was shortlisted for the National Book Award in 2014.
Here's a small sampling of the Lincoln in the Bardo audiobook cast:
Nick Offerman as Hans Vollman
David Sedaris as Roger Bevins III
Carrie Brownstein as Isabelle Perkins
George Saunders as The Reverend Everly Thomas
Miranda July as Mrs. Elizabeth Crawford
Lena Dunham as Elise Traynor
Ben Stiller as Jack Manders
Julianne Moore as Jane Ellis
Susan Sarandon as Mrs. Abigail Blass
Bradley Whitford as Lt. Cecil Stone
Bill Hader as Eddie Baron
Megan Mullally as Betsy Baron
Rainn Wilson as Percival "Dash" Collier
Jeff Tweedy as Captain William Prince
Kat Dennings as Miss Tamara Doolittle
Jeffrey Tambor as Professor Edmund Bloomer
Mike O'Brien as Lawrence T. Decroix
Keegan-Michael Key as Elson Farwell
Don Cheadle as Thomas Havens
Patrick Wilson as Stanley "Perfesser" Lippert
Kirby Heyborne as Willie Lincoln
Mary Karr as Mrs. Rose Milland
Cassandra Campbell as Your Narrator
Listen to the audiobook version of George Saunders' Lincoln in the Bardo on Feb. 14.