Paris Hilton's New Netflix Doc 'The American Meme' Is A Long Way From 'The Simple Life'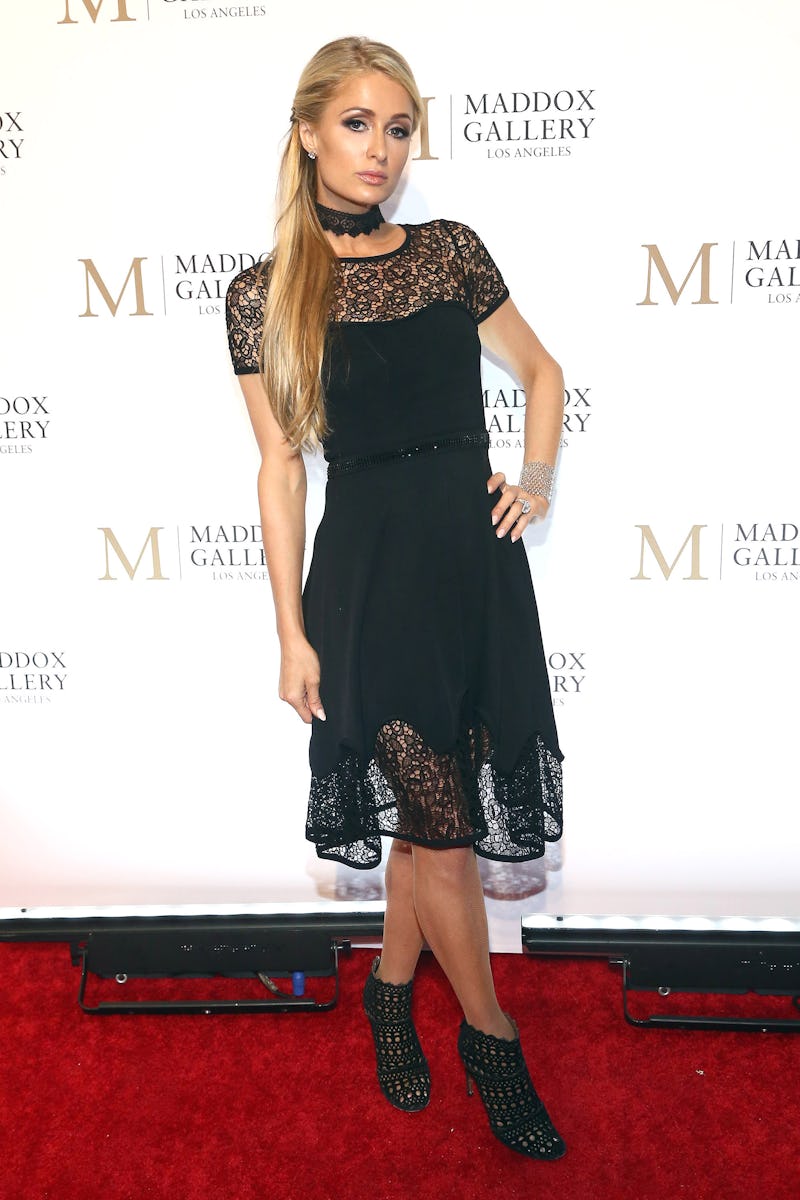 Tommaso Boddi/Getty Images Entertainment/Getty Images
While it goes without saying that Paris Hilton is one of the earliest pioneers of the reality TV and internet-based fame game, Hilton's new Netflix doc proves just how much social media has changed the landscape of being a celebrity. The American Meme, which was written and directed by Bert Marcus, follows the journeys of several social media influencers, including Hilton, The Fat Jewish (Josh Ostrovsky), Brittany Furlan and Kirill Bichutsky as they build empires through their respective online presences, according to The Hollywood Reporter. DJ Khaled, Hailey Baldwin and Emily Ratajkowski will also reportedly make appearances in the film, as it chronicles how Hilton transitioned from being mid-2000s "it" girl and how she's managed to maintain her social media status in 2018. The socialite, who long before the Kardashian explosion had been credited with creating an art out of being "famous for being famous" per THR, currently boasts an Instagram following of 9.7 million and counting.
In addition to sharing Hilton's story, The American Meme will also detail the ups and downs of internet personalities who continuously juggle their lives both on and off the camera while trying to make a living from their digital footprints. The film, which premiered earlier this year at the Tribeca Film Festival, was executive produced by Hilton and will make its debut on Netflix in December of 2018.
This look into Hilton's fame will premiere on the streaming service just months after her Viceland show Hollywood Love Story. That show provided an honest look into the perils of celebrity-ism back in July of this year. In a discussion with Bustle this past summer, Hilton explained the premise of her Viceland series, which she deemed to be a "cautionary tale." She explained,
"[Hollywood Love Story is] really about how social media has completely changed society and taken over people's lives."
Hilton, who described her role on the series as that of a "fairy godmother" to those trying to find fame in Hollywood Love Story, continued explaining her thoughts to Bustle, sharing:
"A lot of people come to Hollywood with this dream to become the next whoever — they crave it really badly. It doesn't always work out for everyone. So there are some success stories, but also I wanted it to be real."
During the chat, the 37-year-old TV personality confessed that there are "definitely a lot of misconceptions" about who she is at the core. And said that people don't realize how self-made she really is, explaining that she's "done everything" on her own since a teen.
Expressing extreme pride in all she's accomplished over the years, Hilton went on to share:
"I feel so proud of the woman I am. My mom said the night before The Simple Life aired, 'As soon as this airs on Fox tomorrow, your life is going to change forever. I just want you to always remain the same sweet, down-to-earth girl that you are because you have such a big heart and I don't want this to get to your head.'"
Since making her mark on reality television, Hilton has built an empire, releasing perfumes and even pop songs. And while Hilton has managed to build an empire from her cult fan following, her latest work with The American Meme proves that she has much more under her belt than some may have originally realized.