Paris Jackson Slams New Michael Jackson Portrayal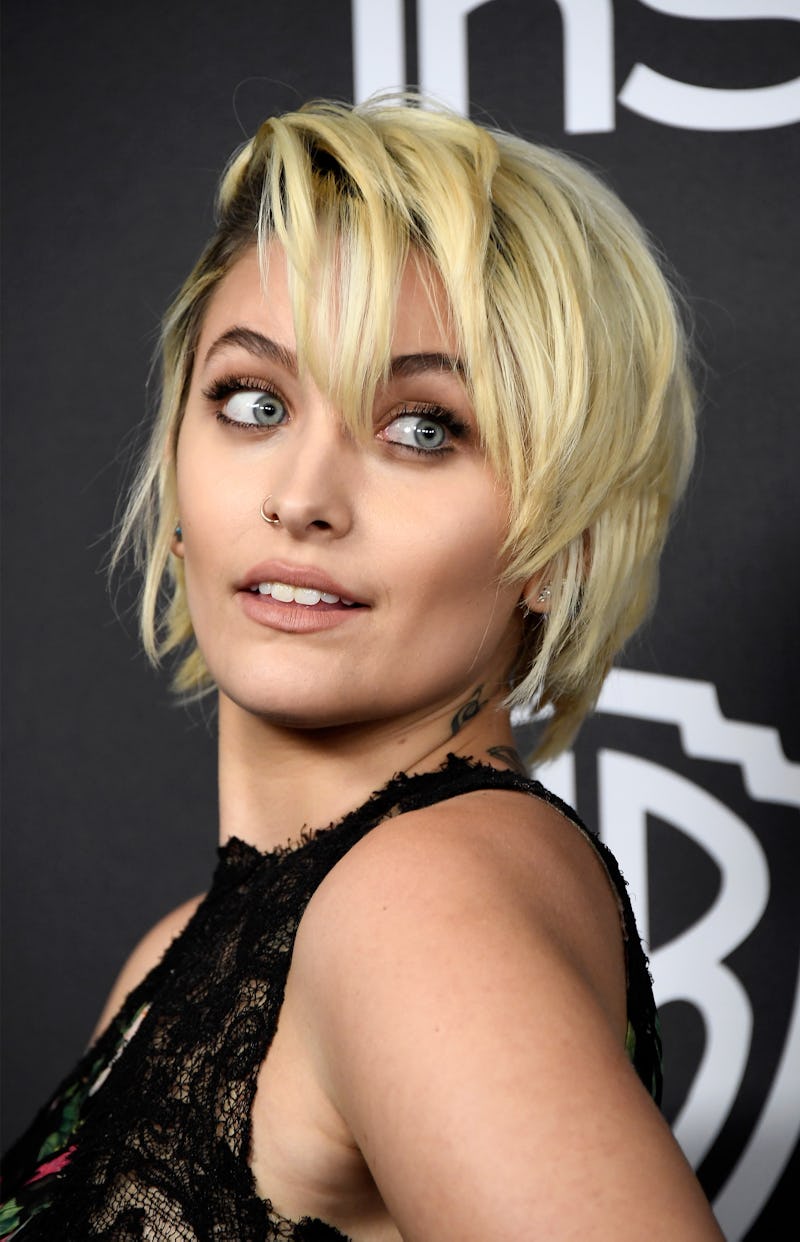 Frazer Harrison/Getty Images Entertainment/Getty Images
Actor Joseph Fiennes being cast as Michael Jackson was controversial when it first happened, and now, Michael's daughter has spoken out. Paris Jackson voiced her feelings about Fiennes playing her father in the made-for-television movie Urban Myths. In response to a fan from the Twitter account @TheMJCast who asked what her thoughts were on the casting, Jackson wrote on Twitter Wednesday, Jan. 12, "I'm so incredibly offended by it, as I'm sure plenty of people are as well, and it honestly makes me want to vomit." Update: Sky Arts has decided not to air the Urban Myths episode featuring Finnes as Jackson. Sky Arts wrote on Twitter, "We have taken the decision not to broadcast 'Elizabeth, Michael & Marlon,' a 30 minute episode from the Sky Arts Urban Myths series. This decision was taken in light of the concerns expressed by Michael Jackson's immediate family. We set out to take a light-hearted look at reportedly true events & never intended to cause any offence [sic]. Joseph Fiennes fully supports our decision."
Earlier: Bustle has reached out to Sky Arts, which is airing Urban Myths, for comment. A rep for Fiennes could not be reached at the time of publication.
The 50-second trailer shows the white actor, and younger brother of Ralph Fiennes, wearing a prosthetic nose to portray the black musical legend.
The 18-year-old went on to tweet how much the Shakespeare in Love star's "intentional" casting angered her and how she feels is disrespects not only her father but also her godmother Elizabeth Taylor's legacy.
Numerous fans of the King of Pop shared Jackson's sentiments when the casting was first announced back in 2016 even going so far as to draft a petition on Care2 for audiences to boycott the movie. Part of the petition written by Julie Rodriguez says, "It's easy to see why the story would make a compelling film — but it's harder to understand why the actor best known for his role in Shakespeare in Love was the first choice to play one of the world's most iconic black musicians."
Urban Myths is a series of short films that highlight Hollywood's urban legends. This particular tall tale claims the Moonwalker went on a cross country road trip with Taylor and Marlon Brando after the 9/11 terrorists attacks, according to Variety.
While Michael was plagued with rumors that he aspired to be white and bleached his skin to achieve the transition, he told talk-show host Oprah back in 1993 that he suffered from vitiligo. The condition causes the loss of skin color in blotches, according to the Mayo Clinic.
Fiennes himself felt conflicted about taking on the role telling The Hollywood Reporter last year that he "wrangled with it," but decided the show must go on. "The decision with the casting and the producers — I wrangled with it, I was confused and shocked at what might come my way and I knew the sensitivity, especially to Michael's fans and to Michael's family. It doesn't negate who he was."