Paris Jackson Shows Her Resiliency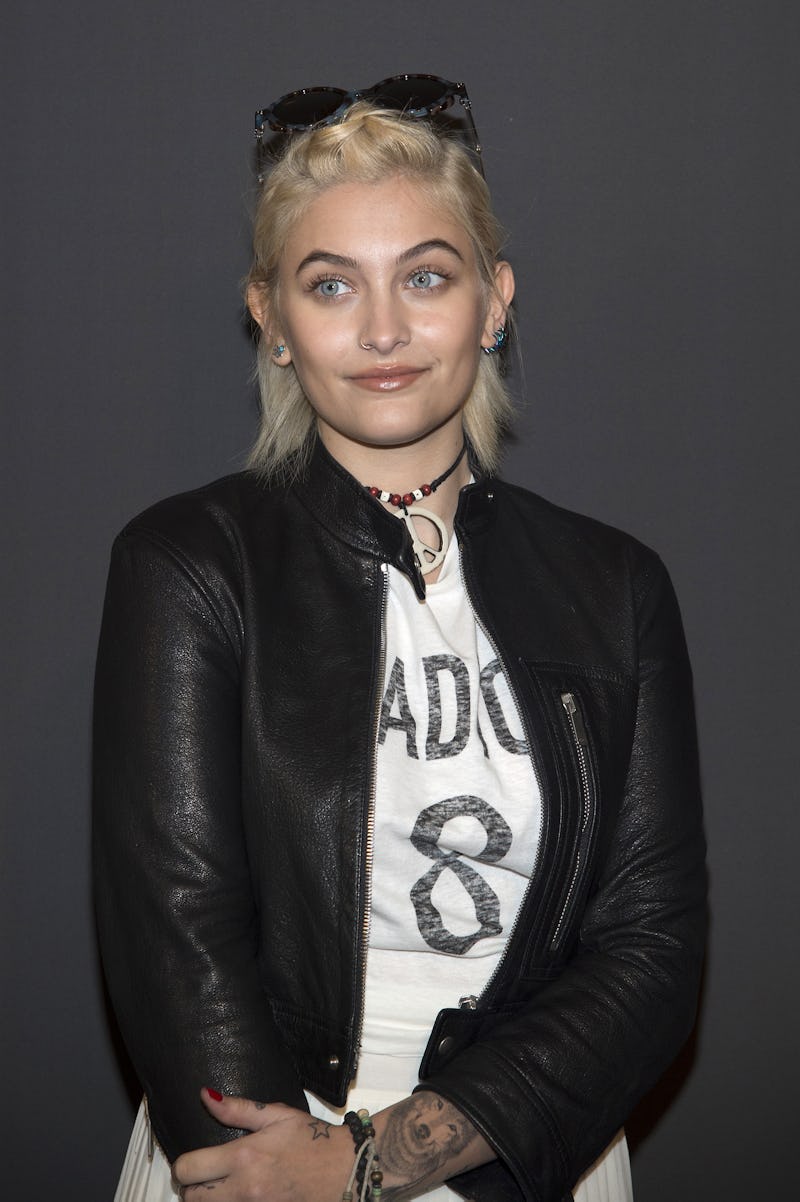 Pascal Le Segretain/Getty Images Entertainment/Getty Images
Paris Jackson has spoken. As opposed to offering readers of Rolling Stone magazine a glamorous glimpse into her privileged life in Hollywood, the only daughter of the late entertainer Michael Jackson served up a cold, hard look at her tabloid-laden "inheritance" of celebrity in Jackson's first-ever, in-depth interview. While she did talk about her father, the interview really shows the budding actor and model's remarkable resilience after several suicide attempts, the ongoing curiosity about her and her siblings' racial background, and the public scrutiny her family faced throughout her entire life.
Jackson's pursuit of happiness can best be summed up in what she told Rolling Stone her father would say to her: "If you wanna be bigger than me, you can. If you don't want to be at all, you can. But I just want you to be happy." It is Jackson's moral fortitude when it comes to issues such as accurate depictions of her father in films, the idea that she's not really black, and her penchant for being the most outspoken of Michael's children that truly show the extent of the teenager's endurance in Hollywood and sense of self. She explains that while she and MJ had their fair share of tearful nights together lamenting how cruel people can be, she learned how to take criticisms in stride and bounce back. She told Rolling Stone,
"They always say, 'Time heals'. But it really doesn't. You just get used to it. I live life with the mentality of 'OK, I lost the only thing that has ever been important to me.' So going forward, anything bad that happens can't be nearly as bad as what happened before. So I can handle it."
While the public, most notably, first heard Jackson speak out in support of her father at his star-studded memorial service in 2009 when she was only 11 years old, the now 18-year-old told Rolling Stone she knew what she was getting into. "That was the first time I ever publicly defended him, and it definitely won't be the last," Jackson said. Her older brother Prince told the magazine that moment solidified to him that Jackson had "more strength than any of us."
Unsurprisingly, she credits her ability to use her fame for the good to her father. "I was born with this platform," she said. "Am I gonna waste it and hide away? Or am I going to make it bigger and use it for more important things?"
Jackson appears to be doing just that by refusing to hide behind a mask anymore. She's managed to overcome years of self-harm, cyberbulling, and a sexual assault, as she explains to Rolling Stone — the effects of which reached its zenith when one of her many suicide attempts was made public in 2013. With help from a residential therapy program, Jackson reemerged with more guts and humor than ever. "The whole freedom-of-speech thing is great," she said to the magazine. "But I don't think that our Founding Fathers predicted social media when they created all of these amendments and stuff."
These days, the music-loving teen is focused more on her Chanel campaign, her boyfriend, and her massive tattoo collection than dealing with Twitter trolls. Described as "sober and happier than she's ever been," Jackson is maneuvering celebrity life her way.