PetSmart's New Line Of Guinea Pig Halloween Costumes Might Legit Make You Cry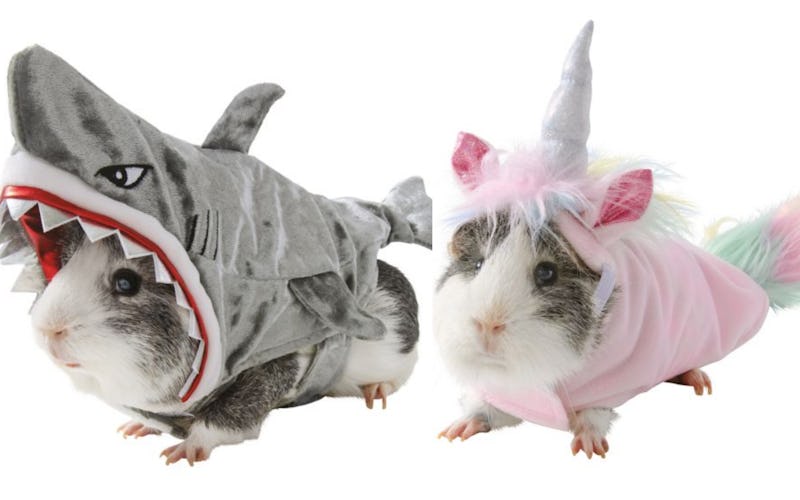 PetSmart
I don't want to say that this announcement will save your life, but I will say that it will bring the idea of joy and purity back to your heart. Seriously, the black lump where my heart should be has bloomed and flowered at the sight of these — because I now know there is true goodness in the world. What could be so transformative? So magical? The guinea pig Halloween costumes that PetSmart just dropped, that's what.
Even just hearing about or thinking about guinea pigs dressed up in Halloween costumes is almost too wholesome, but when you see the photos — the photos! — it will take you to a totally different place. I don't have a guinea pig, I have never wanted a guinea pig, and I am currently googling different breeds of guinea pig to figure out which one I should buy for this shark costume. I am having a moment and I regret nothing.
If you're someone who loves to dress up your pets, these are a godsend. Be sure to read the instructions carefully, because some of these are only meant to be worn for a couple of hours and you need to make sure they're a comfortable fit for your little friend. But if you have a guinea pig who likes to show off their sassy side, these costumes will do the trick. And, even better, they all come in at under seven bucks. You can check out all of the costumes on the PetSmart website, but here are my personal picks.