Phoebe Waller-Bridge Could Join A 'Star Wars' Film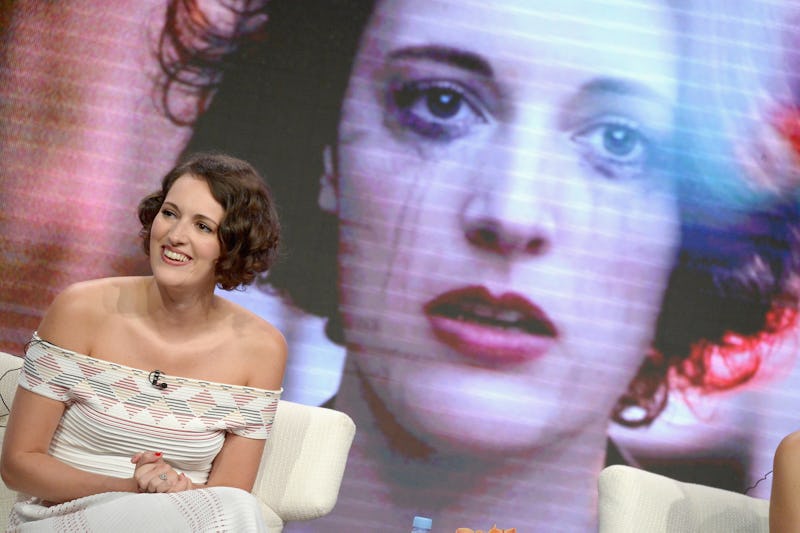 Charley Gallay/Getty Images Entertainment/Getty Images
Phoebe Waller-Bridge captured hearts everywhere with her raw and hilarious performance in Fleabag, the Amazon sitcom she created and stars in. The comparisons to Lena Dunham have been rife, and British actor Waller-Bridge was instantly catapulted into the spotlight with her starring role. So it shouldn't be all that surprising to find out that Disney's next Star Wars spin-off about a young Han Solo could star Phoebe Waller-Bridge. According to Variety, the part would involve a lot of CGI, not unlike Lupita Nyong'o's role in The Force Awakens. Waller-Bridge would also be "a significant part of the ensemble," which is more than a little exciting.
The Star Wars universe has always highlighted British actors, and the Han Solo movie has already cast Emilia Clarke, a fellow Brit, in a main role. With her distinctive accent and flawless comic delivery, Waller-Bridge would be a welcome addition to the prequel. The fact that she would be playing an unexpected new character, and would have to undergo a complete transformation for the part, is even more exciting.
Variety compares the potential role to "Star Wars characters in the past like Chewbacca, C-3P0 and most recently, Alan Tudyk's K-2SO in Rogue One." Appearing in the Han Solo spin-off could introduce Waller-Bridge to a whole new audience, as well as cement her status as one of the most exciting new actors around.
The Fleabag creator is currently most recognizable for her leading role in the Amazon show, but has appeared in several movies you might have seen. She had a part in Meryl Streep's The Iron Lady and also appeared in the Simon Pegg romantic comedy Man Up. Her performances in British shows Broadchurch and Crashing have made it clear that Waller-Bridge is one to watch. Here's hoping the Han Solo spin-off is the next project we get to watch her in.