'Bachelor' Nation Will Adore These Pics From Jade & Tanner's Daughter's 1st Birthday Party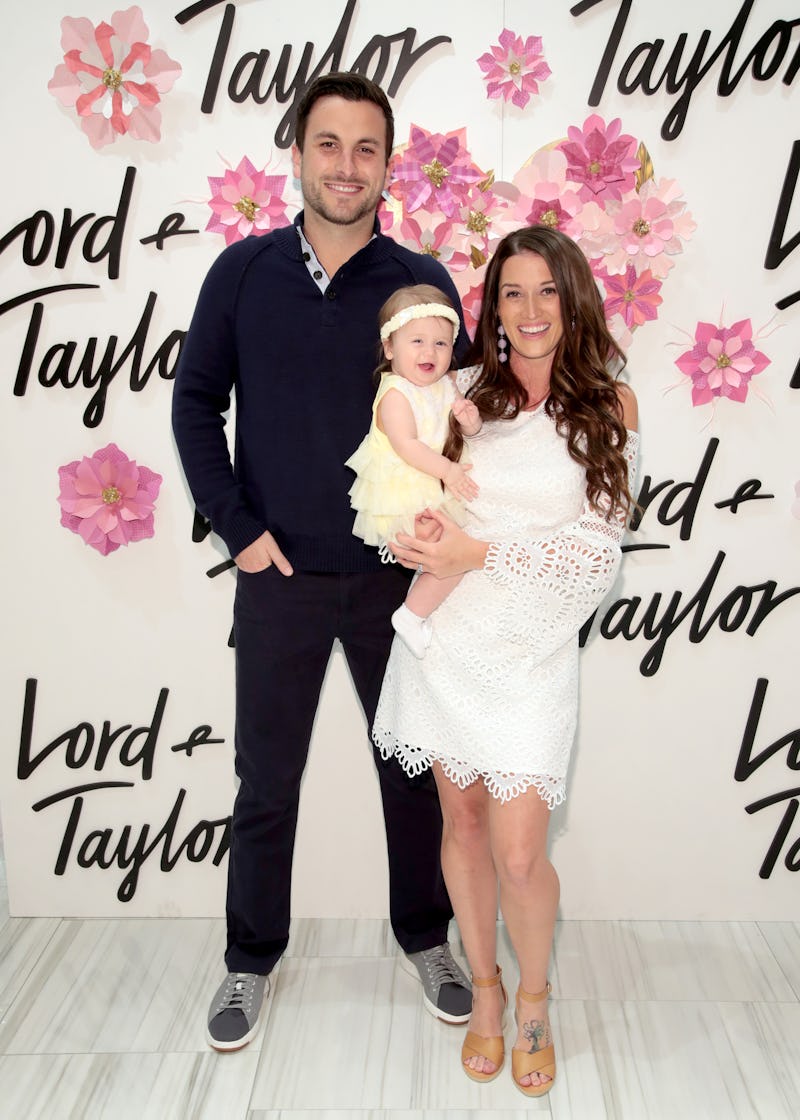 Cindy Ord/Getty Images Entertainment/Getty Images
Bachelor in Paradise golden couple Jade and Tanner Tolbert's daughter celebrated her first birthday over the weekend. Of course, the new parents went all out with the decorations, cake, games, and outfits for little Emerson. They really did what they could to make it a birthday remember, even if baby Emmy might be a little too young to actually remember. Thankfully, the Tolberts and their guests documented the major moments of the party on social media, so Emmy can look back on the photos and videos when she's older.
Emmy's BFF and fellow Bachelor in Paradise baby Bella Bass was there to celebrate along with her parents Carly Waddell and Evan Bass. Jade's Maid of Honor and Bachelor 21 contestant Liz Sandoz was there as well.
Looking at all of the outfits in the photos, it was very clear that there was some sort of theme tying all the looks together, but what was it exactly? There were a lot of tropical prints, bright colors, flamingos, and even a ball pit to play in. Was it a Baby In Paradise themed event? Was it just "tropical"? It's a little vague just looking at the photos, but Carly ended up setting the record straight in response to a comment on her Instagram post.
The Bachelor in Paradise alum revealed that the birthday party theme was "retro pool party!" That's definitely a unique idea.
What does a "retro pool party" theme entail? Just check out the photos to see Emmy celebrating her first birthday and playing with her friend Bella and hanging with her parents.