The Beckhams' Adorable Croatia Holiday Pics Are Giving Us Major Family-Time Vibes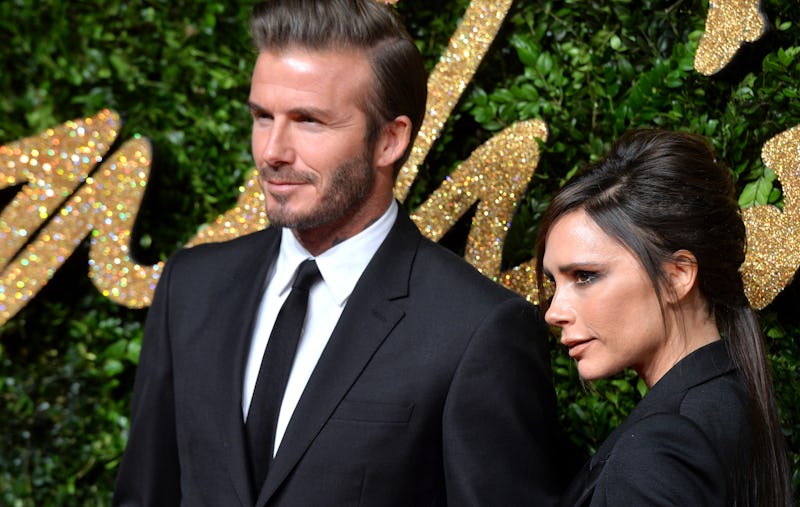 Anthony Harvey/Getty Images Entertainment/Getty Images
I'm so out of the loop when it comes to when summer holidays begin and end, but I do remember the inherent excitement regarding that one big family holiday to a faraway and hopefully exotic location. One family doing just that right now — and absolutely slaying it — are the Beckhams, who are on holiday in Croatia and Montenegro, according to Hello magazine. Much as I'd like to say the Victoria and David Beckham's family holiday isn't making me totally jealous, I'd be lying.
The setting of Game of Thrones' King's Landing, Croatia is reportedly "one of the holiday destinations growing fastest in popularity among British travellers," according to The Telegraph, "with 1.4 million visiting in the first half of 2018." The country is also "one of Europe's sunniest spots," so it's no wonder the Beckhams chose the Adriatic coastline as their summer destination.
Their stay in Montenegro also allows them some semblance of privacy, as they are reportedly staying on the "island and five-star hotel resort of Aman Sveti Stefan ... which offers stunning sea views and privacy away from the public eye," Hello reports.
David Beckham is also a pretty huge fan of Game of Thrones, posting a pic on Instagram with star John Bradley (Samwell Tarly) last September, where you can clearly see how bad he's trying to contain his excitement. I can only imagine the Beckhams are probably gonna be going on a lot of Game of Thrones related tours whilst they're there.
David, Victoria, Brooklyn, Romeo, and Cruz have all taken to social media to document their time in the sun, most notably by the water. From posts to stories, it looks as though the family are having an absolute blast.
At least my wanderlust is satisfied with vicariously experiencing the beauty of Croatia through the Beckhams' Instagram profiles.
It's pretty obvious that the Beckhams are a close bunch, with each family member capturing beautiful photos of each other with even more heart-meltingly cute captions.
Brooklyn, Romeo, and Victoria posted the same family photo with different captions. Victoria said "Kisses from us all x Happy Summer! VB x", Brooklyn professed his love with a short but sweet "Love you guys xx", and Romeo followed in similar fashion with "Siblings are the best". My heart.
Victoria also posted two cute photos of Harper playing in the sea and hanging on the beach. There are also plenty of hilarious Instagram and Snapchat stories, including one of David falling off an inflatable swan. The Beckhams are truly a British treasure. I can't.
Their recent vacation comes two weeks after Victoria and David's 19th wedding anniversary, so what's more fitting than to head off with the fam to celebrate such a milestone. Their adorable duel-Instagram post of the two holding hands whilst seemingly out on a date shoved rumours of a split out the window.
The couple have captivated the hearts of Brits since they first met in 1997, which Victoria adorably described to Glamour magazine.
"What I really liked about David right from the start is that when all the other players were in the lounge afterward having a drink with their friends, David was sitting with his mum and dad and his younger sister," she said. "I really like that. I'm really close to my family, he's very close to his and I just though that was really nice."
Well it's no wonder then that the Beckham clan are so tight. Victoria and David are certainly implementing their own love of family into raising their children. Good on them, I say.