Dream Kardashian's Birthday Party Photos Are Way Too Adorable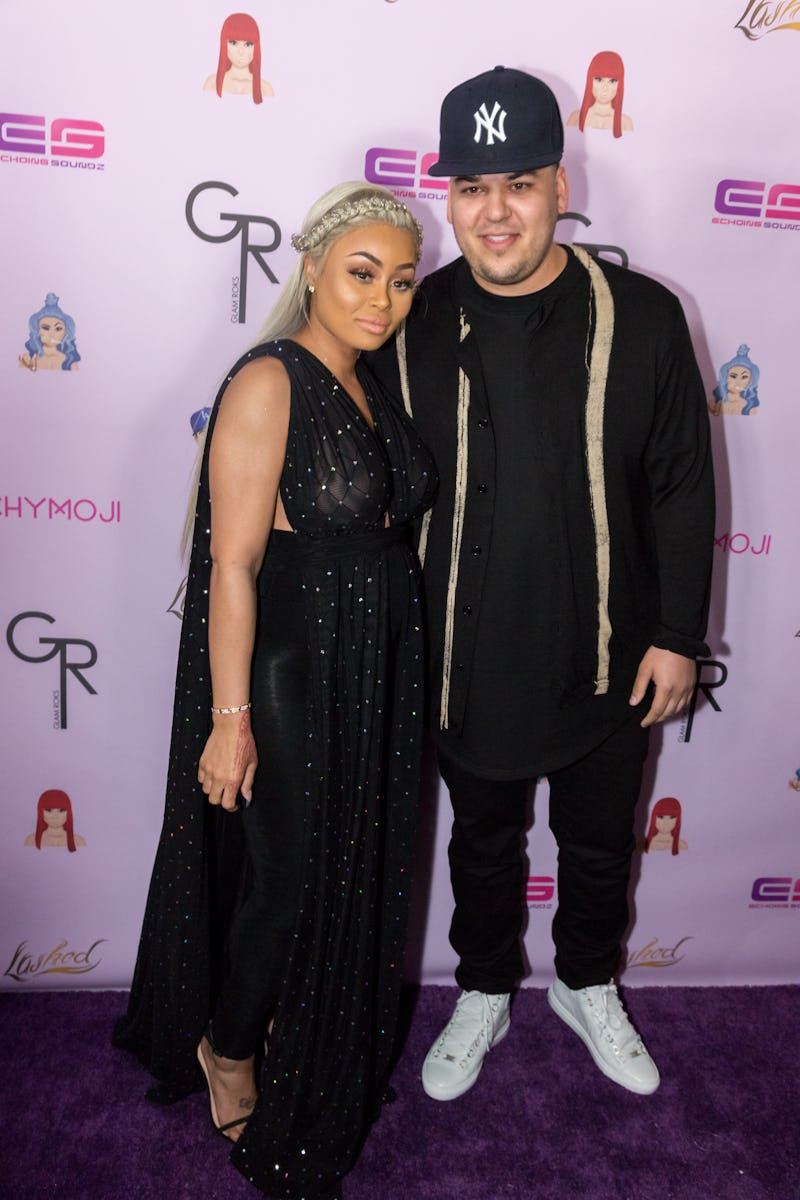 Greg Doherty/Getty Images Entertainment/Getty Images
Since Rob Kardashian isn't very active on social media these days, when it comes to photos of his daughter with Blac Chyna, Dream Kardashian, fans mostly have to rely on his sisters. And now, they've seriously come through with the updates — all for a very important milestone. Photos of Dream's second birthday party are here, and they're so adorable, with plenty of amazing decorations and food. Then again, this is a Kardashian party, so did anyone expect anything less?
Dream must be really into fairies right now, because they were the theme of her party, and of course, her aunts documented every second of it. There was a table packed with all kinds of goodies, including multiple birthday cakes, and all of it looked delicious. It also seems like the whole fam was there, because Khloé, Kourtney, Kylie, and Kim all shared plenty of the details on their Instagram stories.
But most importantly? The birthday girl herself, who looked so cute in a fancy blue dress with tons of tulle that she wore for the occasion, complete with flower crown. Is she a fairy? Is she a princess? Is she both?
Here's a photo that Aunt Kim posted:
Aunt Khloé shared a selfie with Dream, who was busy chowing down on a Powerpuff Girls popsicle.
And Aunt Kourtney shared the aftermath of said popsicle all over Dream's face, although she still looked every bit like a fairy princess:
And as for the party itself? It looked like as soon as guests walked in, they could grab their own fairy wings, which had to have been a crowd pleaser where Dream's cousins were concerned.
There was even a magical teepee covered in flowers, greenery, and stuffed with pillows, which looked exactly like a fairy hideaway:
And real fairies were there too, because what fairy party would be complete without real fairies?
The food spread was very impressive in itself with tons of sweet goodies waiting for the party's guests.
Her birthday cake itself was super cute:
And Dream also got a pretty impressive birthday gift: a car with sparkly blue paint, decked out with balloons. Hopefully, Dream's aunts will share plenty of photos of her cruising around in it.
On Nov. 10 — Dream's actual birthday — her grandma, Kris Jenner, took to Instagram to share a really cute photo of the birthday girl along with a sweet caption. She wrote:
"Happy birthday to our sweet angel Dream! It brings me so much joy to watch you grow into the most beautiful, sweet, kind-hearted and loving little girl. We love you so much!!"
It seems like Dream had an amazing second birthday — and she was surrounded by her family while she celebrated. It's been so much fun to see her grow since she was born two years ago, and it will be even better to see what the future holds for her. There are probably tons of more magical birthday parties to come.