Here's Your First Look At The 2018 Olympics Opening Ceremony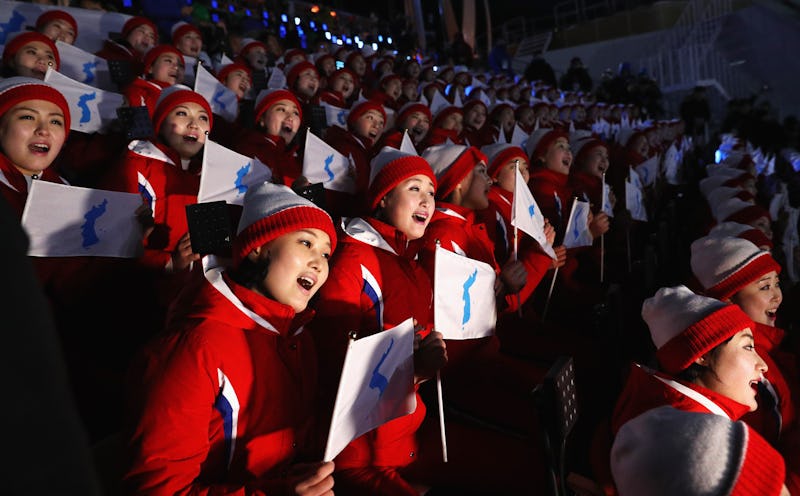 Maddie Meyer/Getty Images Entertainment/Getty Images
Long estranged countries marching together, colorful costumes, dancing white tigers, and holographic lights — this year's Olympics opening ceremony had it all. For the billions of people who were unable to attend the ceremony themselves, photos of the 2018 Pyeongchang Winter Olympics opening ceremony are a glimpse into a truly magical celebration.
The opening ceremony started with a story of children who time travel in order to learn about Korean culture. Haenaroe, Ara, Puri, Bichae, and Nuri followed a holographic tiger in a video, then appearing on the main opening ceremony stage in real life with a giant white tiger, symbolizing the Winter Games mascot, Soohorang. From there, a mix of dancing, music, and animated lighting took over the stage to tell the story of South Korea and everything it stands for.
Of course, the Parade of Nations, where each participating country shows off its delegation of athletes, took place, including the largest ever (the U.S.) and a unified group of South and North Koreans.
There were a few other huge moments — like the return of the Tonga flagbearer and, uh, the fact that Kim Jong Un's little sister was sitting right behind Vice President Mike Pence — but overall the night was calm, peaceful, and sent the message of unity it had hoped for.