How Breaks Actually Helped Strengthen Pink & Carey Hart's Relationship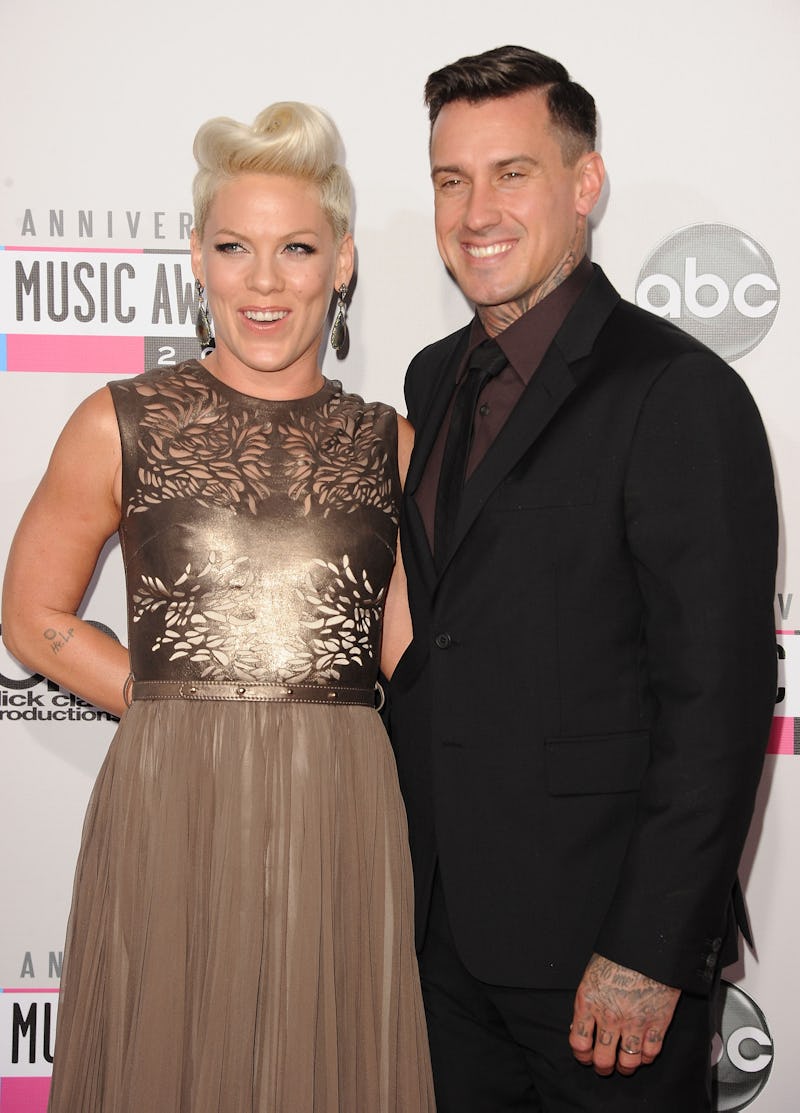 Jason Merritt/Getty Images Entertainment/Getty Images
Having a successful relationship is a hard feat to manage for any couple. And it goes without saying that things tend to get even more precarious when it comes to romance in Hollywood. There's one celebrity duo, in particular, that attributes the success of their marriage to taking breaks from one another. In fact, Pink and Carey Hart's breakups have been the very thing that has made them stronger as couple, according to the singer herself.
The 37-year-old entertainer has explained that their splits are what actually saved the union between herself and the former BMX biker during a 2016 interview on The Ellen DeGeneres Show. Speaking candidly to DeGeneres, Entertainment Tonight reported that Pink openly admitted, "We've had two breaks… The first one was about a year, and the second one was 11 months." She went on to explain that the both separations occurred before the pair welcomed their first child Willow Sage in June 2011, but did joke that they were "due" for another break in the near future.
The pair, who started dating in 2001, broke up once in 2003 and later tied the knot in 2006 after Pink proposed by holding up a "Will You Marry Me?" sign during Hart's Pro 250 class finals.
According to PopSugar, the pair would later announce their second split in 2008 via Pink's website, which told fans,
"The most important thing for you all to know is that Carey and I love each other so so much. This breakup is not about cheating, anger, or fighting. I know it sounds like cliché bullsh*t, but we are best friends, and we will continue to be."
However they would again reconcile in 2009, with Hart explaining to People, "We're rebuilding. Sometimes you have to take a couple of steps backwards to move forward."
With the drama seemingly now behind them, the Pink and Hart welcomed their second child, Jameson Moon in December 2016, right before celebrating their 11th wedding anniversary in January of this year. The "Raise Your Glass" entertainer shared a sweet Instagram post to commemorate the occasion.
Over the years, Hollywood breakups have become a thing that fans have sadly grown accustomed to seeing on a regular basis. Although it may seem a bit unconventional on the surface, it appears that Pink and Hart have found exactly what works for them.