Police Tased An 87-Year-Old Woman In Georgia While She Was Cutting Dandelions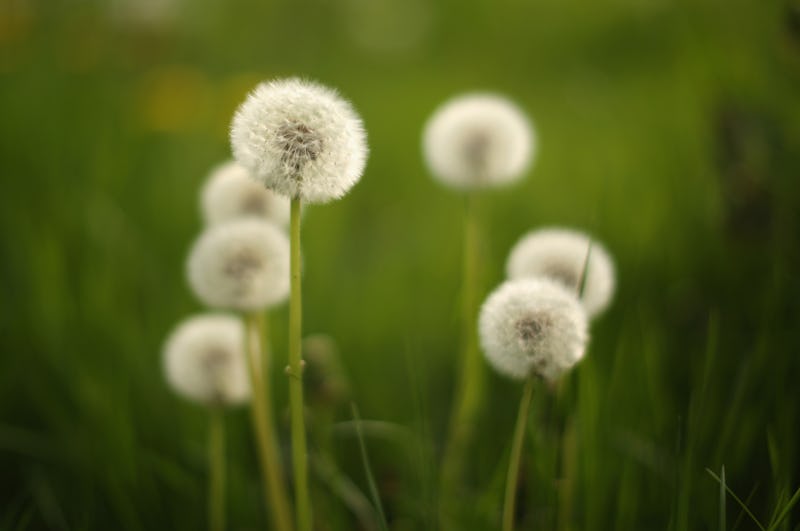 Christopher Furlong/Getty Images News/Getty Images
Martha Al-Bishara, an 87-year-old Syrian-American, was collecting weeds on Friday afternoon near her Chatsworth, Georgia home. Minutes later, she was on the ground; police tased the Georgia woman when she didn't put down the knife she was using to cut dandelions. The incident has prompted national outrage and it raises the question, so often on the public mind in recent years, of whether police officers are prone to using excessive force.
Al-Bishara's nephew, Solomon Douhne, told Oxygen.com that his aunt had been cutting dandelions with a knife near the Chatsworth Boys and Girls Club. She intended to put the plants in a salad to help her cholesterol level, according to Douhne. An employee of the club called the police.
"Looks like she's walking around looking for some vegetation to cut down or something," the employee said on a 911 call, per local tv station WRCB. "She told me she doesn't speak English and she's walking up the trail with a knife."
When a dispatcher asked whether the woman had tried to hurt anyone, the employee replied, "She didn't try to attack anybody or anything." The 911 caller also told the dispatcher, "She's old so she can't get around too well," according to NBC News.
Chatsworth Police Chief Josh Etheridge and two other officers responded to the call. Etheridge said in a video statement that when they got to the scene, he asked Al-Bishara to drop her knife; relatives told multiple news outlets that Al-Bishara doesn't speak English. Etheridge says that he tried to demonstrate what he meant to Al-Bishara by tossing his own pocket knife on the ground, but it didn't seem to get through to her.
Officers then approached Al-Bishara and hit her twice with a taser, after which she fell to the ground and hurt her hip, Douhne told Oxygen.com. She was taken to jail on charges of trespassing and obstructing an officer, and later had to go to the hospital, according to local TV station WSB. Her great-granddaughter, Martha Douhne, told NBC that Al-Bishara is now worried about leaving the house and is "having trouble sleeping and is stressed."
Etheridge says that the use of a taser was justified. "An 87-year-old woman with a knife still has the ability to hurt an officer," he told Dalton's Daily Citizen-News. "In my opinion, it was the lowest use of force we could have used to simply stop that threat at the time." He added: "There was no anger, there was no malice in this." He said in his video statement that the department will still conduct an internal review on its use-of-force tactics.
The incident has angered both Al-Bishara's family members — they told Oxygen.com that they are contesting her charges — and observers around the nation. "Seriously if these cops are unable to control children and elders without force, they're in the wrong job," wrote one Twitter user, and "if this isn't #PoliceBrutality what would be...?" asked another.
According to Daily Citizen-News, Al-Bishara and her 96-year-old husband immigrated from Syria and became naturalized citizens in 2001. They've lived in northern Georgia for 22 years. According to WRCB, the Boys and Girls Club has told Al-Bishara multiple times (including in Arabic) not to trespass on its property.
Martha Douhne told NBC that her great-grandmother "is OK," but still plagued by the event. "She is still repeating the incident over in her mind and telling us she didn't mean for this to happen and apologizing that she didn't want to bring this on us."
Solomon Douhne told WSB that he is a former police officer himself. He said that Etheridge did follow procedure, but that he should have been more patient with Al-Bishara. "In this case, you know, if you could tell the communication wasn't working, she was not posing a threat, give it time, let it play out," he said. He told NBC: "If three police officers couldn't handle an 87-year-old woman, you might want to reconsider hanging up your badge."