Twitter Is Showing Lots Of Love For Ariana & Her Fans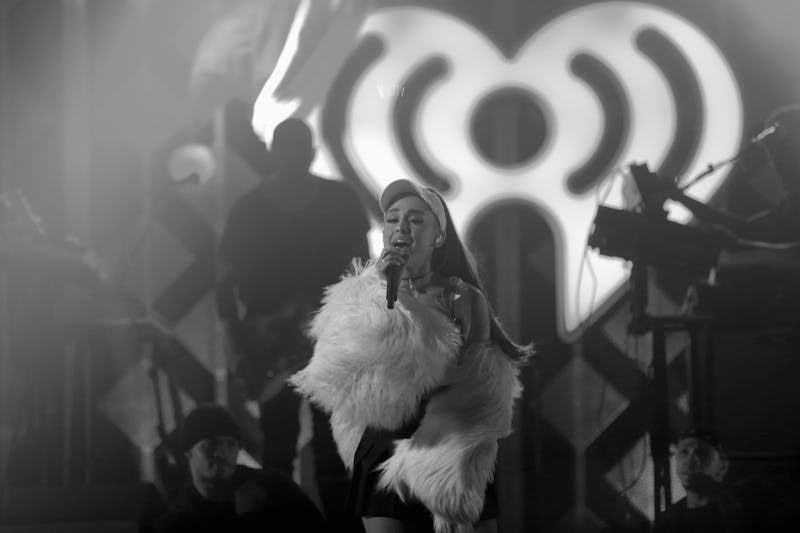 Tasos Katopodis/Getty Images Entertainment/Getty Images
After a series of explosions at a concert venue in Manchester, England, people are taking to Twitter to express their support for Ariana Grande and her fans. Although it is unclear at this time what caused the explosions, police have confirmed that there are multiple fatalities and injuries, and are cautioning people to stay away from the site. "Emergency services are currently responding to reports of an explosion at Manchester Arena," the Greater Manchester Police said in a statement. "There are a number of confirmed fatalities and others injured. Please avoid the area as first responders work tirelessly at the scene. Details of a casualty bureau will follow as soon as possible."
In response to the deadly event, Twitter has been flooded with thoughts and prayers for both the Ariana Grande and those in attendance at her concert in Manchester Arena. In a brief statement, the singer's reps assured that "Ariana is okay," but many of those who came to hear her sing were sadly not so fortunate. The expressions of sympathy have been posted with hashtags such as #PrayForAriana and #PrayForManchester, and the messages continue to roll in from all over the world.
Here is just a small sampling of the sentiments in response to this tragic turn of events:
People from all around the globe are sending prayers.
It's hard to make sense of such a tragedy.
May we learn to treat each other with kindness and respect.
To make matters worse, so many of Ariana's fans and those in attendance at her concert are young teens and children.
Concert arenas and other entertainment venues should be places for love, excitement, passion, and joy.
It's nice to see people coming together to show their support.
It's difficult not to feel shaken when something like this occurs.
May those affected by this senseless act find peace.
Please keep the people of Manchester in your thoughts and prayers.