Every Character On 'Preacher' Got A Fitting Ending On The Series Finale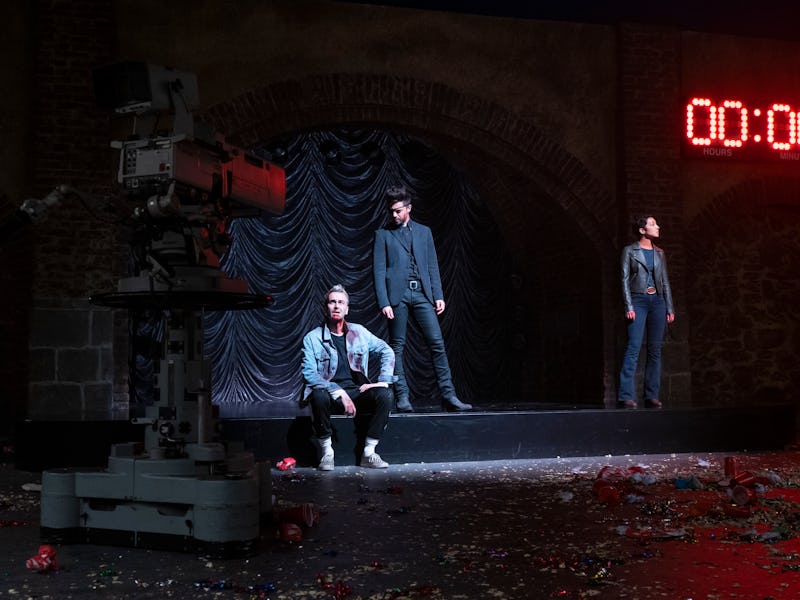 Lachlan Moore/AMC/Sony Pictures Television
Spoilers ahead for the Preacher series finale. The "End of the World" didn't happen during the Preacher finale with Jesse, Tulip, and Cassidy managing to stop God's planned Apocalypse. The finale was as delightfully irreverent as ever — God was murdered and Jesus killed Hitler (because of course). Many other characters died along the way as well, but even with all the death, the Preacher finale gave a relatively peaceful sendoff to its major characters.
Back in April, executive producer Seth Rogen was the first to reveal that the fourth season of Preacher would be its last, according to The Hollywood Reporter. While people interpreted Rogen's final season announcement on Twitter to mean that Preacher was canceled, the Superbad star clarified that wasn't the case. In response to Entertainment Tonight Canada inaccurately reporting that Preacher was canceled, the Canadian comic replied, "It's not cancelled. It's just ending."
While fans will be sad not to have Dominic Cooper's Jesse Custer, Ruth Negga's Tulip O'Hare, Joseph Gilgun's Cassidy, and company grace their screens again, one reason to feel blessed about Preacher ending is that the show got to end on its own terms.
Here's where all the characters ended up in the "End of the World."