Ian Harding's Next TV Show Is No 'PLL'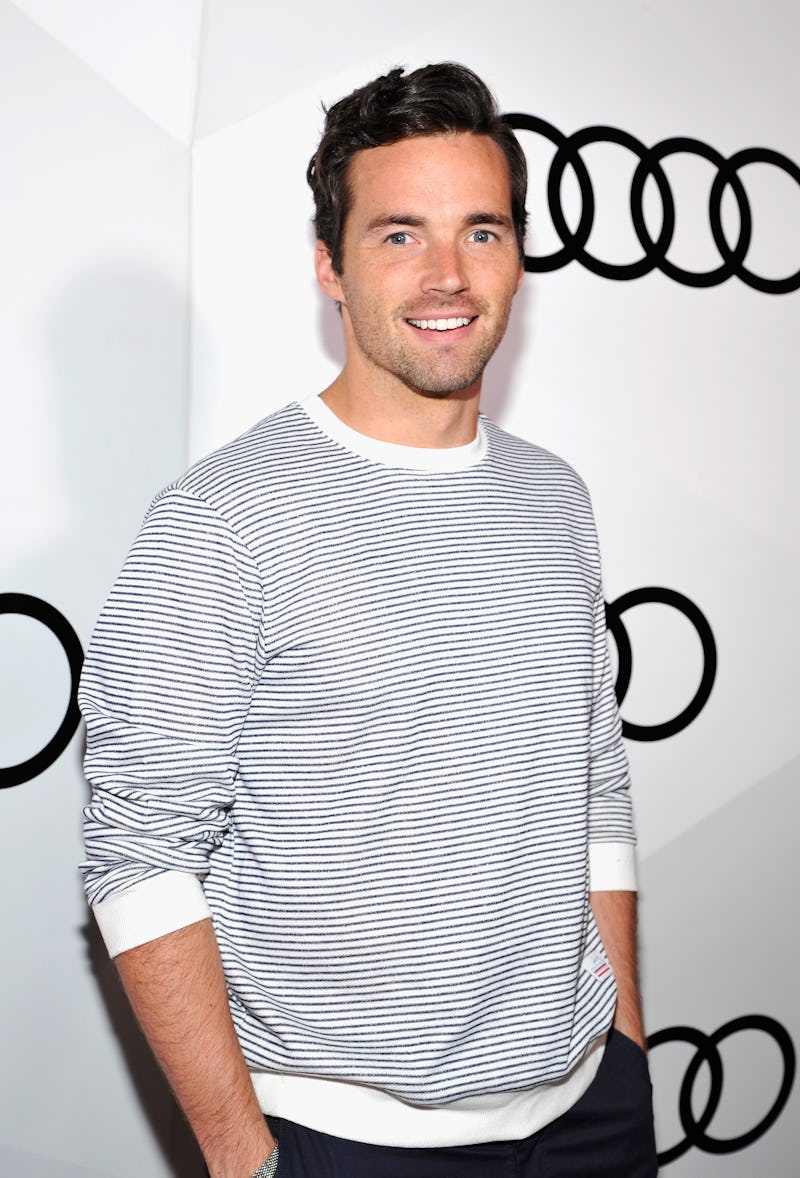 John Sciulli/Getty Images Entertainment/Getty Images
With Pretty Little Liars coming to an end in 2017, the members of the cast are gradually being assigned new projects. And the latest cast member to land a role in a pilot is Ian Harding. According to TVLine, Harding will appear in Thin Ice, a new show co-written by Liz Meriwether, the one and only creator of New Girl. The series is about a receptionist who gets offered a job in Antarctica, which encourages her to dream big and rediscover her love of science. Harding is set to play the manager of the research team in Antarctica, and it's clear from the onset that Ezra Fitz's new show is a long way from Rosewood. And he's going to need snow boots.
As Ezra Fitz, Aria Montgomery's teacher, boyfriend, and future husband, Harding has gotten to explore an incredibly complicated, and morally complex, character. Moving on to a sitcom after the craziness of Pretty Little Liars will likely be a huge change for the actor. As Ezra, Harding hasn't had many opportunities to explore his comic sensibilities, and fans are definitely going to relish seeing their favorite teacher in a completely different, and unexpected, role. I have so many questions already. Like, for instance, does Harding have secretly great comic timing and why have I not known that until now? If Thin Ice works out, then the actor could be introduced to a brand new audience in a primetime sitcom.
According to TVLine, there's more to Harding's role than that of the research team manager. He's also apparently "trying his best to adjust to his new gig after his stint on Wall Street failed." Since Harding's new role will see him struggle as he gets used to his new job, it's the perfect fit following a seven season stint on Pretty Little Liars. Leaving Rosewood behind is a major life juncture for the actor, who became a household name thanks to the show. By taking on a role in a sitcom, Harding is embracing a massive challenge and putting himself out there as a performer. Instead of getting typecast as a moody love interest, he's ready to embrace his funny side, and so are his fans.
While Thin Ice is only a pilot at this stage, it's another exciting announcement from the former Mr. Fitz, who also has a book out in 2017. Odd Birds is forthcoming from St. Martin's Press and is a collection of essays by the actor, who happens to be a keen birdwatcher — hence the title. Basically, Harding is set to have a great 2017, even though he's saying goodbye to Ezria for good. But, as all PLL fans know, true love never dies.