'Pretty Little Liars' Star Ian Harding Reflects On The Chickpeas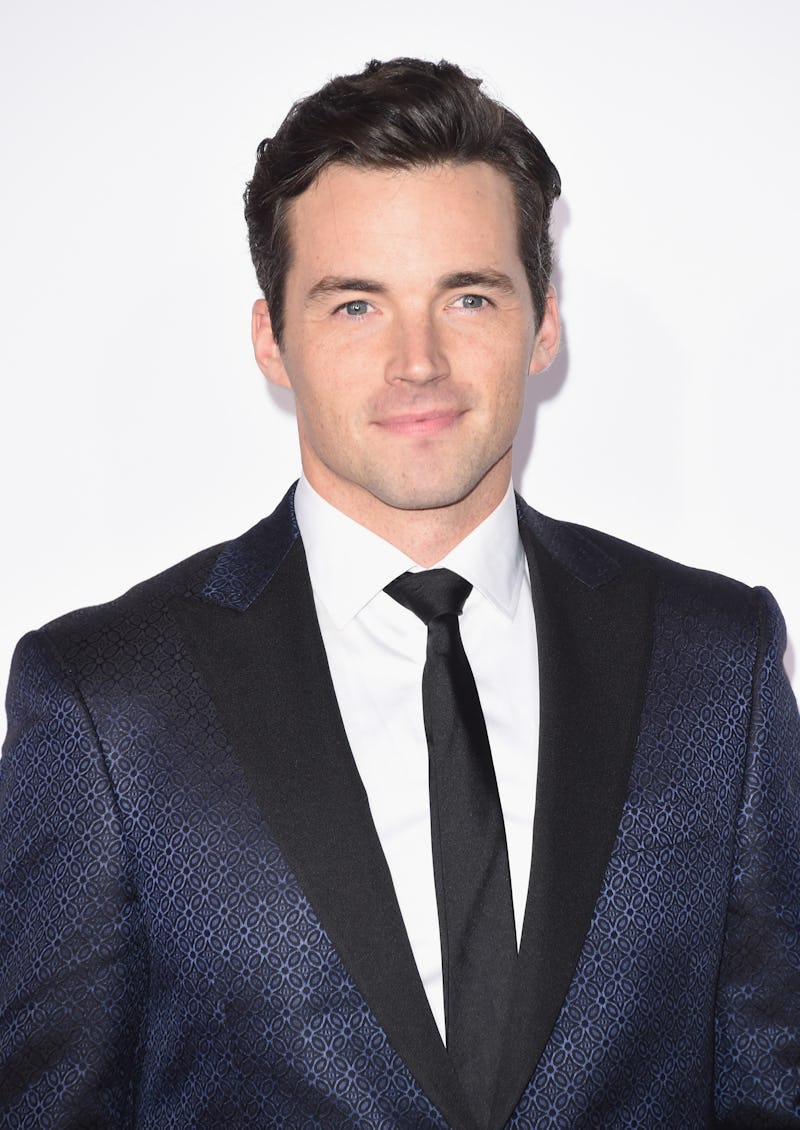 Jason Merritt/Getty Images Entertainment/Getty Images
It's a few weeks into the very last season of Pretty Little Liars. Fans are not only dying to know how the show will ultimately end, but what possible revivals will happen once PLL comes to a close. Ian Harding, who plays Ezra AKA half of the fan-favorite Ezria 'ship, visits Bustle's "Taking This One To The Grave" podcast, sharing insight on what's to come — on screen and IRL. But before that, Harding strolls down memory lane and reflects on one very specific and monumental moment: the cabin chickpeas.
"That was a lesson in style," Harding says about the moment that changed everything. "At that point I was operating under the instinct that [A] might be Ezra at this point," he explains. "[Sociopaths] don't really exude psychopathy. They're not like, 'Aw yeah, I'm gonna get ya.' They're really nice. And then they go out and like skin animals alive."
Like fans, Harding was skeptical about his character's motives the moment the scene (in which he tells Aria to go get more chickpeas even though he had some) was shot. "I remember shooting that scene... They were like, 'We need you to be a little more evil,'" Harding explains. "It was conscience isolation on my part... It was so much fun to do. Probably one of my favorite moments."
In real life, Harding has a pretty good idea for what's in store after PLL — for himself, at least. He explains how PLL led him to revisit a hobby which is now turning into a book. It may not be what fans expect. "This is not a Hollywood tell-all book," he says. In fact, his book of essays Odd Birds is inspired by his bird-watching hobby. Beyond putting on the writer's hat in real life, Harding is open and optimistic about the future. "If I did some more writing, that would be fantastic," he says. A 180-turn from PLL, he'll also be part of an upcoming half-hour comedy series. (Most likely FOX's Thin Ice.)
But for now, fans are sadly left to wonder: why chickpeas? I. Marlene King, hear their prayer.