'Pretty Little Liars' Almost Had A Different Ending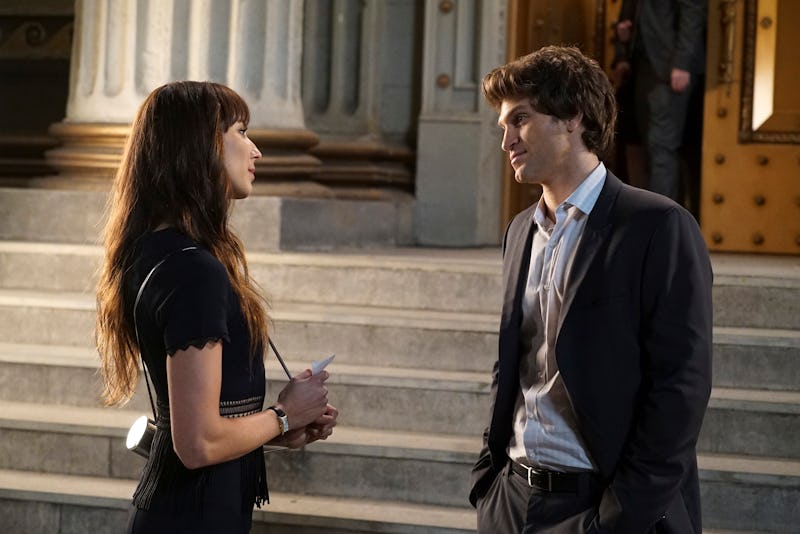 Eric McCandless/Freeform
It's hard not to imagine Pretty Little Liars coming to a close without Jenna, her sense of smell, and horse Bashful figuring out A.D.'s true identity. But, Troian Bellisario says PLL almost ended differently. While chatting with Entertainment Tonight, the actor who brought both Spencer Hastings and Alex Drake (aka A.D.) to life confessed that the series' end originally wasn't supposed to come to a close the way it did.
"There was actually an amendment to the ending," the 31-year-old admitted. "Originally — I don't know if I'm supposed to say this — but I think originally the ending was supposed to be a little bit different where Alex had kind of gotten away with it a little bit more, and the only person that was onto her was Toby."
Stop right there. Alex was actually supposed to get away "with it a little bit more" and Toby was the only person to figure out Alex was really Spencer's twin sister? Thank goodness that didn't happen, because that would've been totally unfair to viewers. With this being the last episode of PLL, if the drama had a sort of cliffhanger and certain aspects were left open-ended, well, that would've been totally unsatisfying.
Furthermore, the Liars definitely deserved to know exactly what was happening and who was behind A.D.'s over-the-top efforts to destroy Spencer and her friends' lives. Toby most likely would've ended up telling everyone what he had discovered, but it's better that viewers saw him doing this and Aria, Emily, Alison, and Hanna coming to terms with Twincer.
Not to mention, Alex totally got what was coming to her by the episode's end. Bellisario didn't make it clear how much Alex would've gotten away with, but count your lucky stars that she didn't escape and that Mona finally got the game back.
The conclusion that aired Tuesday was for the best. And, Bellisario agrees. She's glad PLL didn't close it's chapter how it was originally supposed to. "But I think that ultimately would've left things too much up in the air and we would've been worried for Spencer." She continued, "So it was really fun because this way, Spencer got a happy ending, and all the girls got a happy ending, and Alex got to be with her family — which is great, but also in a little bit of a tricky situation."
Can you imagine if the original series finale ending had been used? Yeah, fans would've rioted, for sure.