These Are The Best Insider Tips For Enjoying Pride London When You're On A Budget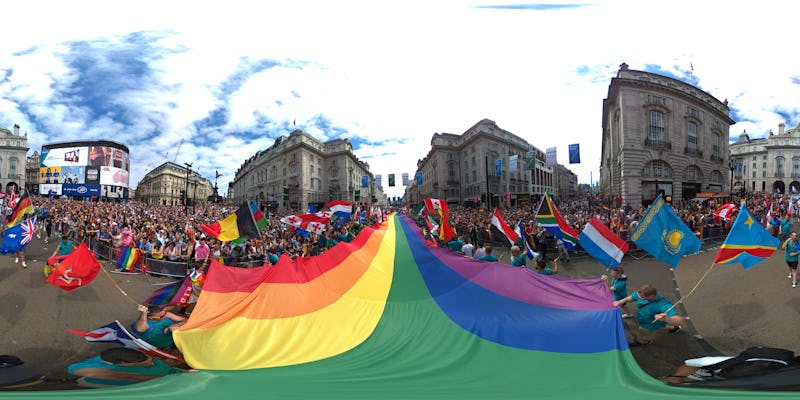 Ming Yeung/Getty Images News/Getty Images
It's that time of year again folks, Pride season is upon us and bigger than ever. Celebrating LGBTQI+ culture for the lucky few is every day of the year but for many this annual event is the prime opportunity to get out and celebrate. Whether you are a member of the community or an ally, Pride is the biggest chance to show your love and support for queers and queer history. Luckily, there are lots of Pride London 2018 events where you can do that.
The Pride movement originated from the "Stonewall Riots" back in 1969, in New York City's Cristopher St queer hangout, The Stonewall Inn. When members of the LGBTQI+ community finally fought back against constant police raids and violence against the community.
However, sadly, Pride has become a bit of a minefield for some, and unaffordable for those on a tighter budget. The issues around corporate involvement have been widely discussed, but one problem I've heard reports of this year from friends in the community is around fair remuneration for performers. The knowledge that Pride–for–profit is an actual thing has left many disillusioned with the celebration itself, but putting your hard earned cash back into the community takes the edge off those entry fees. So fear thee not, we have the best and cheapest ways to enjoy Pride 2K18. Enjoy.