Prince Louis Is Having A Major Milestone Soon, Which Means More Cute Pics Are On The Way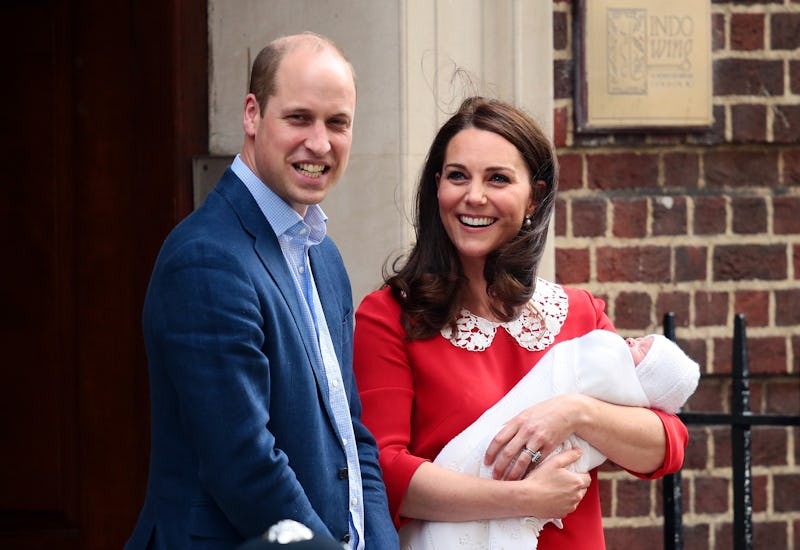 Jack Taylor/Getty Images Entertainment/Getty Images
Get excited, royal family fans, because another big event is on the horizon. On June 20, People reported that Kensington Palace announced Prince Louis' christening date via Twitter, which means more cute pics of His Royal Highness — not to mention his two equally cute siblings, Prince George, 4, and Princess Charlotte, 3 — are on the way.
The Palace revealed the news in a brief post that read,
"The Duke and Duchess of Cambridge are pleased to announce that the christening of Prince Louis will take place on Monday 9th July at The Chapel Royal, St James's Palace, London. Prince Louis will be christened by The Archbishop of Canterbury, the Most Reverend Justin Welby."
Quick question: How does one get "the Most" added to their official title? Do you have to be a reverend? Do other reverends get to be "the Most," too? Or do you have do like, multiple royal family events in order to get bestowed with such a definitively awesome qualifier?
The Most Reverend Justin Welby has, in fact, been the go-to for all-things royal family as of late. Welby was in charge of Meghan Markle's pre-marriage baptism back in March, and also conducted her and Prince Harry's wedding ceremony in May. Not only that, but Welby officiated the christenings of both of Louis' siblings, George and Charlotte, as well — so, yeah, you could definitely say that he's "the most" in a few different senses of the word.
In terms of the location, it's not exactly surprising that the christening will be held at The Chapel Royal, St James's Palace — Louis' brother, Prince George, was baptized there back in 2013. Princess Charlotte's christening, however, took place at St. Mary Magdalene on the Sandringham estate in Norfolk, which — as per The Telegraph —  is where Princess Diana was baptized and where the royal family goes for Christmas Day service. Is it obvious that they're big on tradition yet?
No additional details about Prince Louis' christening have been released just yet, but there are a few things fans can likely expect. According to The Telegraph, the royal family tends to keep these types of events pretty small, usually limiting attendance inside the church to an intimate group of friends and family. Both of Louis' siblings were baptized in the same christening gown — which is a replica of a Victorian gown that was worn by every royal baby for more than 160 years — so chances are, he'll be dressed in that, too.
Another thing fans can expect to see? Prince George and Princess Charlotte causing all kinds of trouble. OK, so that's not exactly guaranteed, per se, but this kind of event isn't exactly a day at the park for the royal kiddos. George reportedly just straight-up refused to go into the church for Charlotte's christening back in 2015, and pretty much stole the whole show.
Charlotte, for her part, was noticeably not thrilled to have to attend the annual Trooping The Colour parade earlier this month — several media outlets reported that Her Royal Highness burst into tears as military planes flew over the event. Not that anyone blames her, of course. Big crowds and loud noises would likely cause most toddlers — and some adults — to burst into tears.
George and Charlotte will no doubt be amply prepped for little Louis' christening, but that by no means guarantees that the partners-in-crime will be perfectly behaved. Honestly, though, a little trouble would make the whole thing much more entertaining — not only for the kids, but for all of the adoring public watching at home, too. Either way, it'll all go down on July 9, so grab a cup of tea and get ready to "ooh" and "aw."