You Can Rent The House Next to Will & Kate's — If You Follow These 3 Rules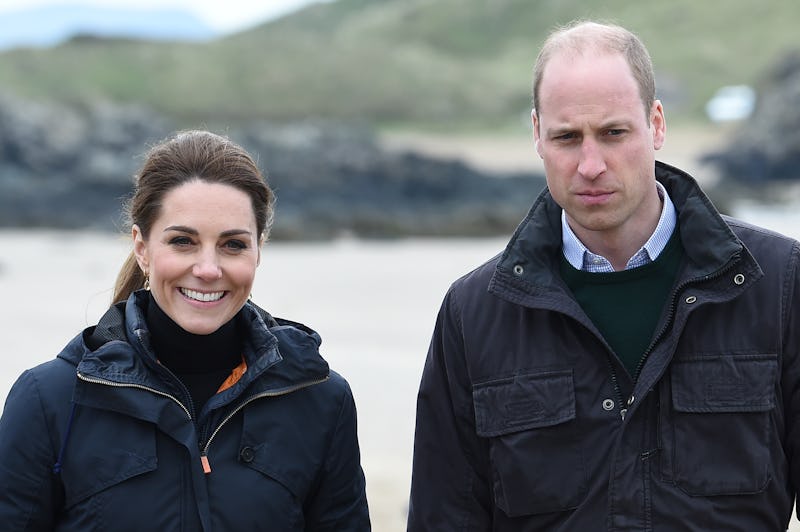 WPA Pool/Getty Images Entertainment/Getty Images
OK, if you're a royal fanatic then there is some big news coming your way. I know this sounds a little bit like a plot of a royal-based Lifetime movie, but stay with me. Because you can rent the house next to Will and Kate's. You could be a ROYAL NEIGHBOR.
You might be familiar with Will and Kate's house Anmer Hall in Norfolk— I call it a house, but it's really a 10-bed massive mansion that's part of the Queen's Sandringham estate. In fact, the Queen herself gave it to them as a wedding gift which is, as wedding gifts go, pretty freakin' incredible. Although they're in London most of the time, because that's where their children's school is based, Anmer Hall still serves as an amazingly ridiculous holiday home.
And now, you can be a part of the magic. Even though Sandringham is basically royal stomping ground, they occasionally rent to us mere mortals, too. "The Sandringham Estate frequently has properties available for rental across 13 villages, from Wolferton across to Bircham," the website reads. And one of those properties happens to be very close to the royal action.
Called simply 20 Cherry Tree, People reports that this two-bedroom cottage is next to Anmer Hall. It's currently available for rent — and it's surprisingly affordable. The newly-refurbished cottage is listed for £700 pounds a month, or about $850. Not as much as you might expect for a two-bedroom cottage brushing shoulders with the royals.
There are, however, a few strings attached. It turns out that there are some conditions for living it up like a royal — although nothing compared to the rumored rules that royals have to follow. Applications are open, but here's what you need to know.