Princess Eugenie's Wedding Plans Include This Major Eco-Friendly Twist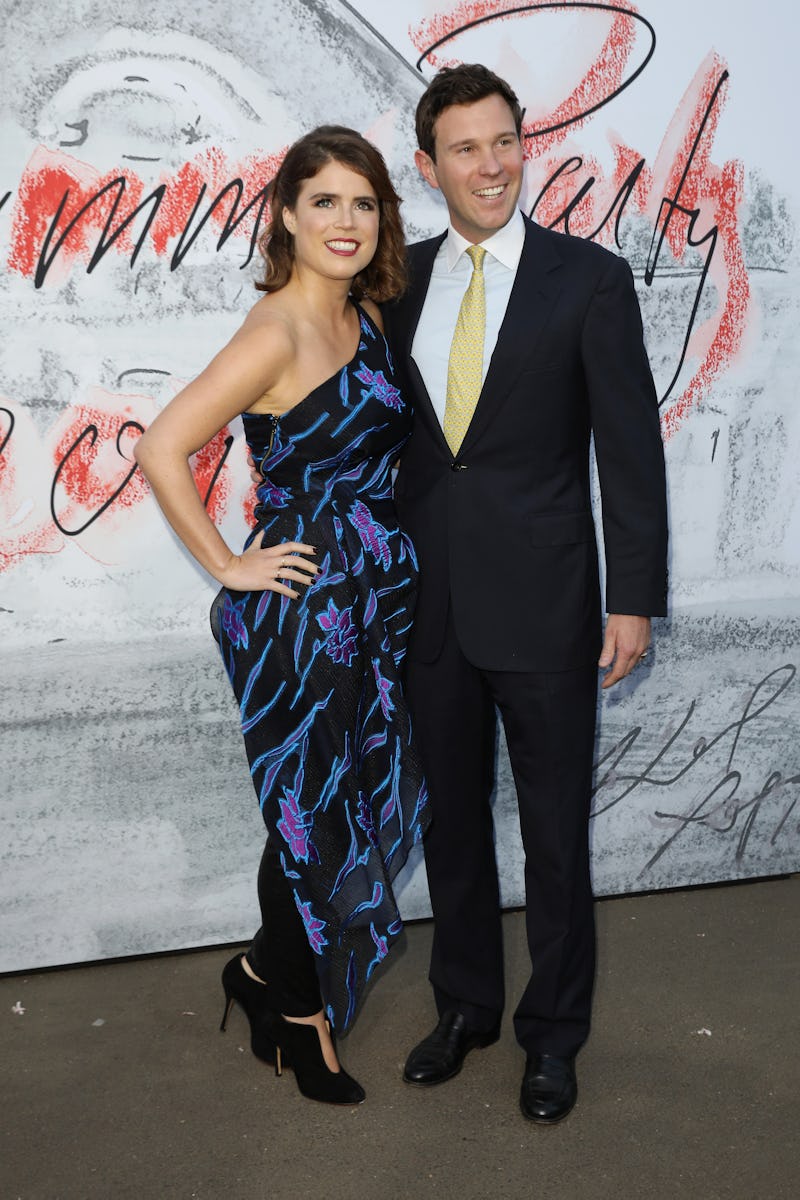 Tim P. Whitby/Getty Images Entertainment/Getty Images
This royal knows how to reduce, reuse, and recycle. Princess Eugenie's wedding plans will include an environmentally friendly component, she revealed in a rare joint interview with sister Princess Beatrice for British Vogue's September issue. When she marries fiancee Jack Brooksbank at St. George's Chapel in Windsor on October 12, the princess will pass on the plastic.
"My whole house is anti-plastic now," Eugenie told the magazine. "And Jack and I want our wedding to be like that as well."
The lifestyle change is something Eugenie cares about deeply. The princess, who just joined Instagram in March, recently became an Ambassador of Project 0, "whose aim is to restore and protect the ocean," she explained on her social media account in June. Posing in front of Plasticus, a whale made of used single use plastic, she also wrote, "Together we aim to inspire people to make sustainable choices to stop the ocean from drowning in plastic."
As far as her wedding goes, Eugenie — who's been compiling Pinterest boards of cakes, per British Vogue — is far from a bridezilla. "I'm not stressed at all," she added to the UK publication. "It's very nerve-wracking because you want it to be perfect but then you realize that you're going to be with the person you love forever and nothing else really matters."
She prefers authenticity over perfection anyway: "It's so easy to recoil when you see a perfect image, but it's important that it's real. We're real."
With that in mind, she and Brooksbank are inviting 1,200 members of the public to take in the spectacle of their royal wedding, which will be held at the same venue where cousin Prince Harry and Meghan Markle, Duchess of Sussex were married in May. "Jack and I are excited to be able to invite people to watch our wedding inside the Precinct of Windsor Castle," she posted on Instagram last month.
According to Kensington Palace, once upon the grounds of Windsor Castle, lucky attendees who fill out a public guest entry application form "will view the arrival of the congregation and Members of the Royal Family, listen to a live broadcast of the Marriage Service and watch as the Bride and Groom depart St George's Chapel at the end of the ceremony."
In the British Vogue interview, Eugenie's maid of honor, Princess Beatrice, had high praise for how her sister is handling the wedding planning process: "Euge is amazing ... she's a very modern bride."
Saying that they are "each other's rocks," Eugenie also revealed that she and her big sister are always there for one another. "There was a horrible article that had been written about Beatrice and she got really upset," recalled the royal. "We were just about to step out [at a Buckingham Palace garden party] and she had a bit of a wobble and cried. I was looking after her. And then about an hour later, I had a wobble and started crying and Bea was there for me."
Even so, they're not immune to some healthy sibling rivalry. "One of the biggest fights we ever had was about a pair of Converse trainers," joked Beatrice. "We have the same size feet and both of us had identical pairs. One pair got trashed and the other sister may have swapped them."
Sure, they may be royals, but the sisters seem to be super down to earth — the same earth Eugenie is trying to save with her plastic-free wedding.