Priyanka Chopra Comments On Trump's Ban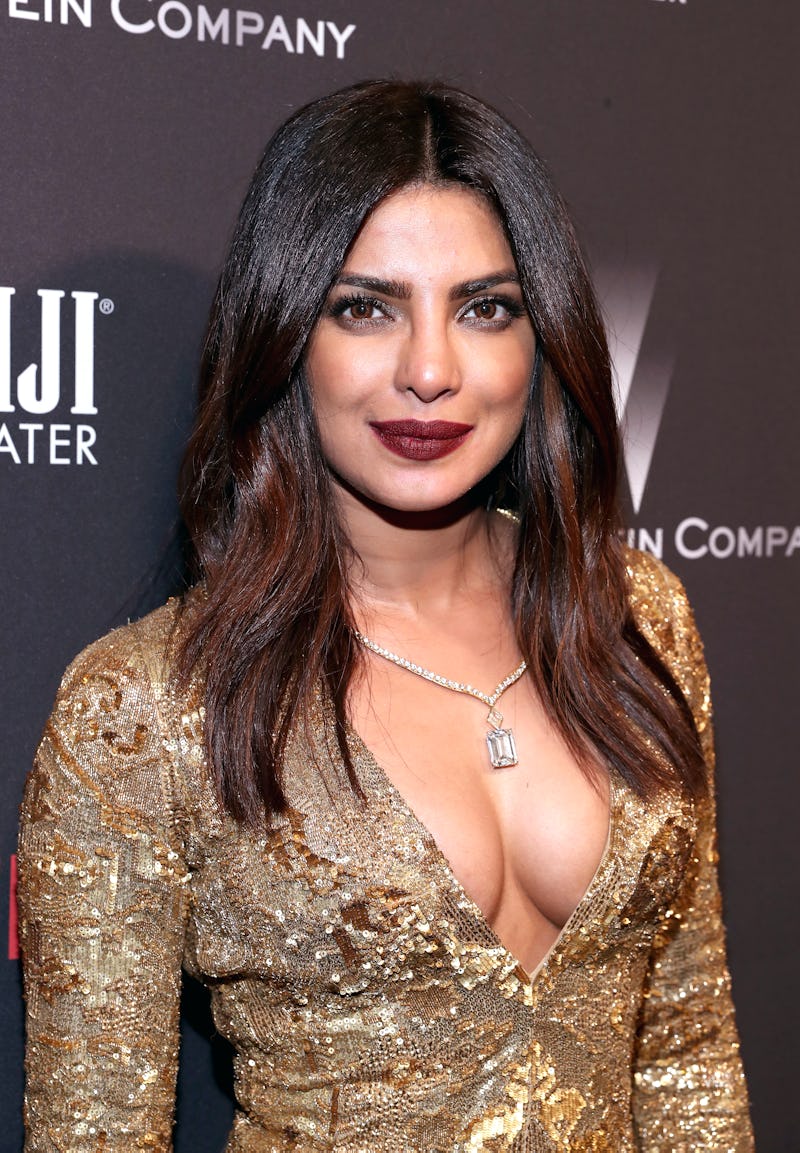 Jonathan Leibson/Getty Images Entertainment/Getty Images
When it comes to standing up for what she believes in, this Quantico star isn't afraid to use her voice. Priyanka Chopra commented on Donald Trump's temporary refugee ban in an essay she penned for LinkedIn. After working with UNICEF for over 10 years and becoming an International Goodwill Ambassador for the organization, Trump placing a temporary ban on refugees and immigrants from seven Muslim-majority countries is something Chopra cannot get behind.
"As a global citizen, this has deeply affected me," she writes. The 34-year-old is from India and has worked with underprivileged children across the globe to ensure they are living safe, happy, healthy, and successful lives. Trump's executive order is something she believes goes against that. She writes,
The images have been adding up over the weekend. A young boy at an airport desperately clinging to his mother with fear in his eyes after being detained for hours at Dulles International airport in Washington DC, unable to fathom the chaos of being stopped entry into what he knew as his home.
For her, the United States "has always acknowledged that it is a country built by immigrants." And whether or not you agree with Trump, Chopra says, "The anger, frustration and helplessness that has followed US State Department's 90-day ban of people from Iraq, Syria, Iran, Sudan, Libya, Somalia and Yemen from entering the US is justified."
Chopra says she "was grounded by the news," especially as a UNICEF member. "All of the 'banned' countries are places where a lot of UNICEF work is going on, where children are suffering the most." But Chopra believes there is something people can do to fight the ban and that is to not stay silent.
"What can I add that people across professions and age groups have not already said?" she poses. "But adding your voice will definitely make a difference." That's clearly what the TV star is showing through this essay. Speaking up does matter and will help.
That's something she showed in April 2016 at the TIME 100 Gala when she opened up about Trump's discussion of stopping those from certain countries from entering the U.S. before he won the 2016 presidential election. "I just think you can't put a ban on anyone," Chopra said at the gala. "Generalizing a type of people is really primitive." She also added that fighting domestic terrorism is so different than it once was that "you can't put a face on it anymore."
Now, with the temporary ban officially in place, Chopra believes it is more important than ever to exercise our right to free speech. As she powerfully concludes her post,
And make a difference we must. Please join me in making our voice stronger so that globally, our children are not discriminated against on the basis of their religion and do not have to bear the brunt of a political witch hunt.
Priyanka has spoken.