Priyanka Chopra's Wedding Advice To Karamo Goes Against Popular Opinion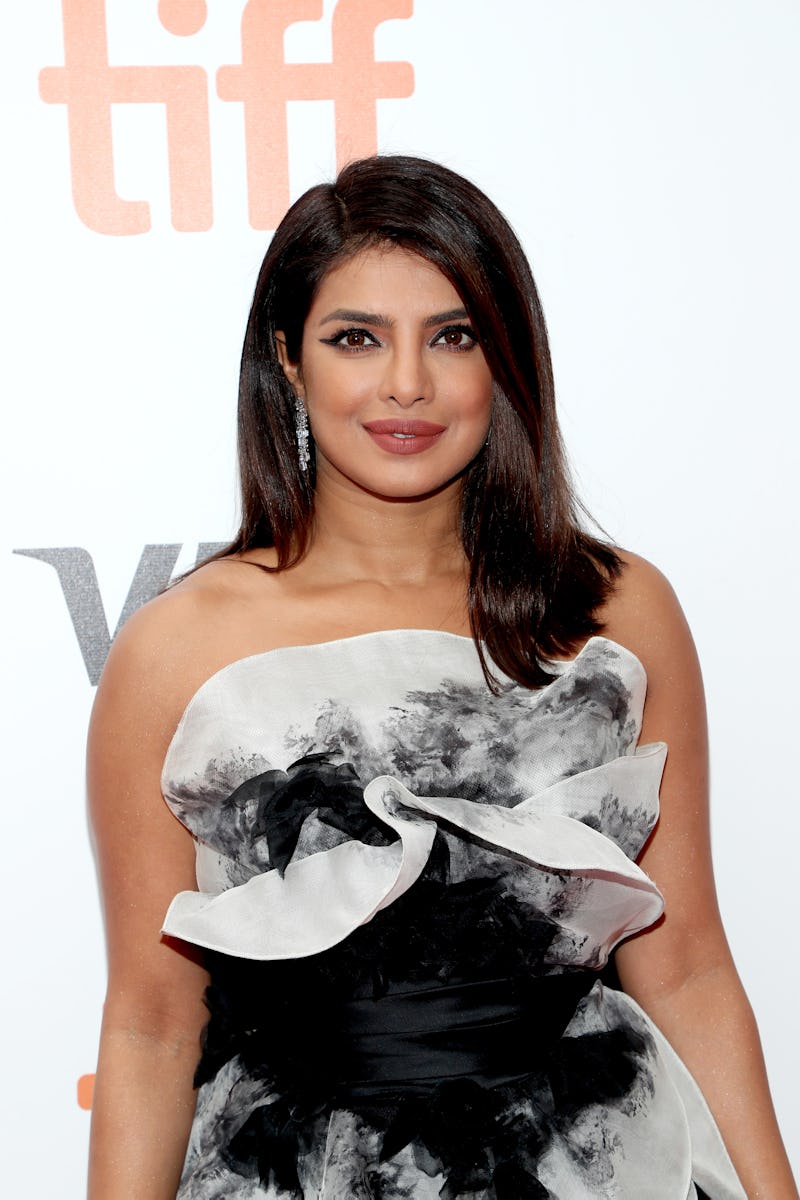 Jemal Countess/Getty Images Entertainment/Getty Images
Now that Queer Eye's Karamo Brown is planning his wedding to longtime boyfriend Ian Jordan, he's getting a few pointers from someone who he considers an expert. In a new interview with Entertainment Tonight, Brown revealed Priyanka Chopra gave him wedding advice that actually goes against some of the criticism she received when getting married last year.
"She said, 'Do it, and do it quick. Don't linger,'" Brown recalled, which certainly seemed to work for Chopra and Nick Jonas, who tied the knot less than a year after their relationship began. Even so, Chopra's advice defies certain criticism surrounding her wedding to Jonas, since many people were skeptical about them getting married so quickly.
Brown also joked that Chopra made him question whether or not he and Jordan should move up their wedding date, adding, "She gave me a whole bunch of tips, like, 'This is how you plan an epic wedding.' ... I was literally taking notes after her husband's concert." It was at the Jonas Brothers' recent Los Angeles show that Chopra and Brown met for the first time.
After eight years together, Brown popped the question to Jordan in May 2018 at a party that his partner originally thought was a birthday celebration. And in an interview with The Knot last June, he revealed they plan to get married on Oct. 10, 2020 and already rented out Merv Griffin Estate in Palm Springs.
There's no word on whether the Fab Five will attend, but the couple wants all their college friends and family members to be there. Brown explained to The Knot, "It's not like people are down the street, and his family, they're working class people from Maine, so we want to give everyone more than enough time." He may not be following Chopra's advice about moving quickly, but he's got nearly a year left to put the rest of her "epic" tips into action.