Queen Elizabeth Just Made A Public Appearance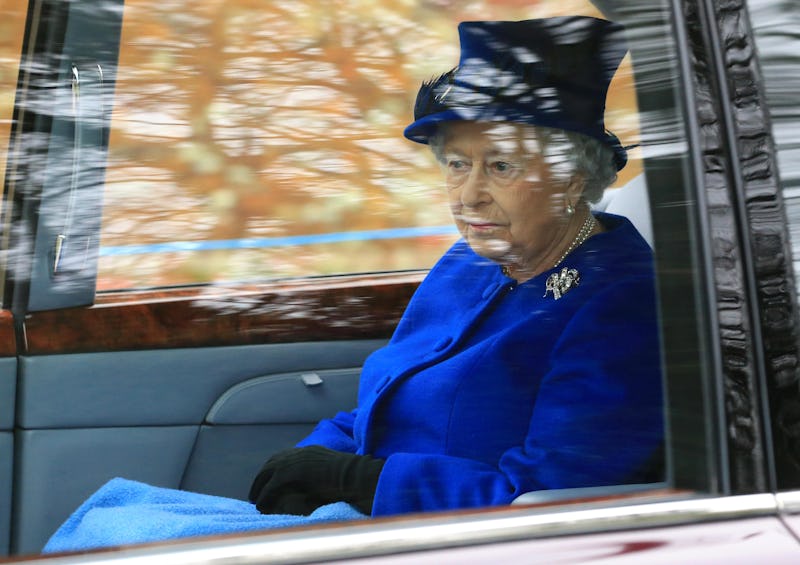 Stephen Pond/Getty Images Entertainment/Getty Images
If you've been keeping up with the royals, you know that Queen Elizabeth has been under the weather as of late. So, if you were worried about the royal's health due to her long-lasting cold, there is good news afoot. As People reports, Queen Elizabeth attended church on Sunday morning at her Sandringham estate, signaling that she might be feeling a bit better than she has in recent weeks. This comes as a great relief to those who were understandably concerned for the elderly royal.
As People notes, the Queen's last public appearance was way back on Dec. 9, for an event at Buckingham Palace. This makes this church trip a decidedly special opportunity, and truly great to see. The Queen apparently attended the service with Prince William and Kate Middleton, along with Carole, Pippa, and James Middleton.
Before heading out to church, though, the Queen wasn't exactly taking it easy. A resilient and steadfast person, The Queen was still hard at work on official duties even when she was at home, according to People, making the rest of us who call in sick to work look like total underachievers. The 90-year-old clearly does not miss a beat, and both her stamina and work ethic are nothing short of impressive.
And, as People points out, Queen Elizabeth's reemergence is even sweeter being that she stepped out on the eve of Kate Middleton's birthday. Hopefully this event will be one she can enjoy in good health, especially if Prince George and Princess Charlotte's cute selves are in attendance at the party for their mum.