A Rare Harry Potter Prequel Worth Over $30,000 Has Been Stolen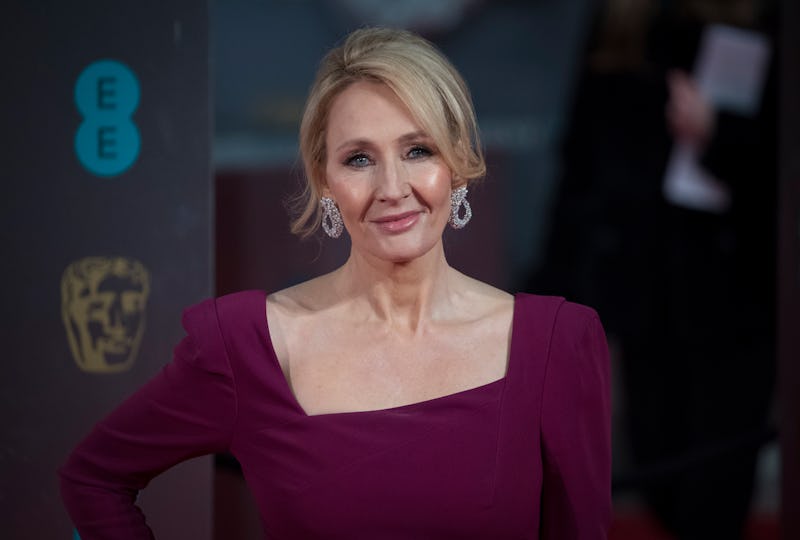 John Phillips/Getty Images Entertainment/Getty Images
Nearly a decade after she wrote it for a charity auction, J.K. Rowling is pleading for her Harry Potter prequel to be returned to its rightful owner. The item in question is an A5 card featuring a handwritten short story about the antics of young Sirius Black and James Potter. It sold for £25,000 at a 2008 Waterstones charity auction that benefited Dyslexia Action and English PEN.
Set in 1979, the 800-word Harry Potter prequel recalls an incident in which the two young Marauders were stopped by Muggle policemen for speeding on Sirius' motorbike. A burglar stole the short story, along with some jewelry, from the auction winner during an April break-in.
Interested parties hope that their chances of recovering the Harry Potter prequel will be increased by invoking the goodness of the Potterhead fandom. In a Friday press release from the West Midlands Police, the investigating officer called on Harry Potter fans to do the right thing: "The only people who will buy this unique piece are true Harry Potter fans. We are appealing to anyone who sees, or is offered this item for sale, to contact police." After hearing the news, Rowling sent out a Twitter plea, asking her followers to not support the thieves.
Anyone with information to share is urged to contact the West Midlands Police.